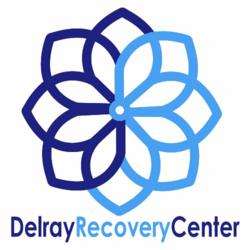 We hope people see this infographic and realize that addiction to or even use of this drug can be fatal
Delray Beach, FL (PRWEB) March 27, 2013
Delray Recovery Center's new infographic on OxyContin illustrates the severe risks of the narcotic painkiller, which is a slow-release form of oxycodone. Due to its high levels of oxycodone, the infographic states OxyContin has become one of the most abused prescription drugs in the country, reaching sales of $1 billion by 2001. The drug is available in pill form, but many abuse the drug by crushing the pills and snorting the powder or dissolving the powder with water and injecting it. The infographic notes this creates an instant, heroin-like high that sets the stage for overdose or addiction.
"We've treated many people for OxyContin addiction," said Delray Recovery Center Chief Operations Officer Doug Petri, "and the numbers seem to keep getting bigger. Some are drawn to the drug because of its powerful effects, but its damage to the body and mind is just as powerful."
At least 120 overdose deaths in the U.S. have been associated with oxycodone, including the high-profile deaths of actor Health Ledger and disc jockey Adam Goldstein. The infographic adds that more than 22 percent of illicit drug use is from painkillers such as OxyContin, taking second place only to marijuana on the list of drug use. Side effects of OxyContin include memory loss, itchiness, dry mouth, itching, fatigue and heavy sweating. Abdominal pain, loss of appetite and constipation are others.
The U.S. National Library of Medicine and National Institutes of Health back up the dangers of oxycodone and its extended-release form of OxyContin by starting their discussion on the drug with a severe warning. It states the pill is meant to provide pain relief over a 12-hour period and the medication should never be chewed, broken, divided, crushed or dissolve due the extreme risk of issues that can include overdose and death.
Those risks are heightened by the high levels of the drug's abuse in America, which the infographic says has become the largest consumer of OxyContin per capita in from 2006 to 2008.
"We hope people see this infographic and realize that addiction to or even use of this drug can be fatal," Petri said, "and Delray Recovery Center is here to help."
Located in Delray Beach, Florida, Delray Recovery Center offers individualized treatment programs for alcohol and drug addiction, eating disorders and co-occurring mental health issues. The center has long been providing a soothing environment while its certified staff designs programs that are comfortable, safe and unique to the individual, elements that can ultimately lead to success and a sustained life of recovery.