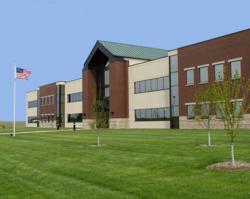 "...great opportunity to start a new, exciting career that can build a better future both professionally and personally." - Mary Phillips, Senior Vice President, Human Resources.
Cedar Falls, Iowa (PRWEB) March 26, 2013
CBE Companies (CBE), the parent company of the CBE Group, announced its upcoming job fair on Tuesday, April 2nd from 2:00 p.m. – 7:00 p.m. The job fair will be held at CBE Companies' Corporate Headquarters at 1309 Technology Parkway, Cedar Falls, Iowa, 50613.
Over 50 Positions Available
CBE will offer on-the-spot interviews for over 50 customer service and collection representative careers located in both Cedar Falls and Waterloo. All positions begin with paid training classes starting in April. Interested candidates can find complete job descriptions and apply online at http://www.cbejobs.com. Candidates are urged to prepare by completing the online application in advance or by bringing a copy of his/her resume. At the job fair, candidates will meet with recruiters and CBE management to learn more about the positions available, discuss specific job details and conduct an initial interview.
Impressive Employee Benefits
Through its subsidiary, CBE Group, the organization is consistently recognized as a top five Employer of Choice in the Cedar Valley. It has also been recognized by WorkplaceDynamics as one of Iowa's Top Workplaces. Its employees benefit from:

An innovative culture that puts its people first
Competitive wages plus unlimited commission
Performance-based quarterly pay raises
Advancement opportunities in a rapidly growing organization
Personal and professional training and development
Flexible shift options
Competitive benefits package
Opportunity for a Better Future
CBE's customer service and collection representative opportunities are a perfect fit for competitive, goal-oriented professionals looking for their next career move. Qualified candidates will have, at minimum, a high school degree, past work experience and full-time availability.
"We are preparing for expansion and growth right here in the Cedar Valley and are excited for the opportunity to meet the candidates that will help us achieve our corporate initiatives," said Mary Phillips, Senior Vice President of Human Resources. "This is an exciting time for CBE," she continued, "And one that presents the workforce in Cedar Falls, Waterloo and the surrounding communities with a great opportunity to start a new, exciting career that can build a better future both professionally and personally."
About CBE Companies
CBE Companies was formed in 2013 in an effort to expand in the marketplace and emerge as a BPO organization. Today, CBE Companies is the parent company of CBE Group, CBE Customer Solutions, and Argent Account Acquisitions. CBE Companies' workforce and leadership team is largely comprised of staff formerly employed by CBE Group, now a subsidiary company. The mission of CBE Companies is to make its customers better through a focus on the deepest understanding of its customers' business, innovative solutions that provide clear value in solving specific business challenges, and a unique culture and investment in employee engagement.