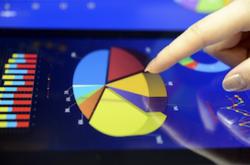 Portfolio Management helps executives establish effective governance over both strategy and execution
Virginia Beach, VA (PRWEB) March 27, 2013
Ten Six Consulting, LLC today announced the formalization of its new capability that focuses on delivering best practice Portfolio Management to client organizations. In addition to Ten Six Consulting's existing enterprise Project Management and Earned Value Management (EVM) implementation expertise, the new practice augments these by offering senior management Portfolio Management capabilities. These include:

Aligning and prioritizing all products based on business strategy to maximize ROI.
Maintaining an optimum product pipeline by continuously analyzing.
Simulating and restructuring the portfolio.
Improving visibility into the entire product life-cycle.
Reducing risk of regulatory compliance through standard methods and processes.
"The Portfolio Management Practice adds a new dimension to our services addressing serious critical issues that clients are facing," said Emily Foster, Director of Marketing. "Portfolio Management helps executives establish effective governance over both strategy and execution. The key is increasing visibility and improving decision-making techniques while enabling a dynamic budgeting process to make it easier to realign expenditures."
Ten Six's new Portfolio Management Practice helps clients gain the visibility and clarity on their portfolios that is central to helping make better, faster and more informed decisions.
"Portfolio Management issues and challenges can differ across industries, so a one size fits all solution seldom gets good results. New Product Development, IT and Public Sector are good examples why implementing a Portfolio Management solution in each of these would address different critical issues," said Foster.
For more details about Portfolio Management services offered by Ten Six Consulting, visit http://www.tensixconsulting.com/portfolio-management-services/