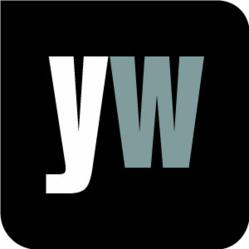 The Law of Cause and Effect and its sub-laws inform us about the different ways in which we create the life we have
London, UK (PRWEB UK) 27 March 2013
For Deborah Sless, accredited psychotherapist in Transactional Analysis and Integrative Psychotherapy, Universal or Spiritual Laws can enrich lives and are a major part of modern spirituality. As the author of Beyond Our Illusions: The key to using Universal Laws to transform your life, she shared with Yourwellness Magazine the theory behind Universal Laws, and how it is possible to use them for one's own advantage.
According to Deborah, "The Law of Cause and Effect and its sub-laws (belief, choice, attraction, opposites, increase, creation, chance and intent) inform us about the different ways in which we create the life we have – the people, events, situations and objects that form our experience…everything we think affects everyone and everything."
Deborah gave Yourwellness Magazine five simple ways of becoming more aware of negative thought patterns, and confirming the existence of Universal Laws through the Laws of Cause and Effect.
1. Ask the universe for a parking space. Deborah asserted that if one whole-heartedly believes that the universe will provide, then it will.
2. Request something that has no emotional attachment. This is one step on from the parking space, and will be provided if asked for with trust and conviction.
3. Doubt doubts. Doubt creates contradictory thoughts which, if stronger than the belief, will win out and manifest instead.
4. Look back at old requests that were answered in an unexpected way. If things didn't turn out exactly as planned, there may have been a different belief at the start that overpowered the original request.
5. Remember that everyone who asks receives. Before the universe can give a person what they want, they first have to believe they are worthy of it.
Beyond Our Illusions: The key to using Universal Laws to transform your life (Live it Publishing, 2012) is available from major retailers.
For more information, visit the gateway to living well at http://www.yourwellness.com, or read the latest magazine at http://latestissue.yourwellness.com