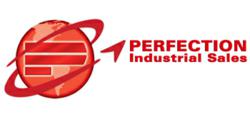 We are excited to welcome Paul to the company, especially on the industrial sale side of our business. - Joe Lundvick, COO & Partner of Perfection Global, LLC
(PRWEB) March 25, 2013
Perfection Global has officially announced the appointment of J. Paul Shoniker as Executive Vice President to oversee the Canadian division of Perfection Industrial Sales, a division of Perfection Global, LLC.
"We are excited to welcome Paul to the company, especially on the industrial sale side of our business," said Joe Lundvick, COO & Partner of Perfection Global, LLC. "Along with many years of experience, he brings quality expertise that makes him the perfect fit for his new position within the Perfection Global family."
With over 30 years of experience in auctioneering and appraising, Shoniker has participated in hundreds of auctions and liquidations throughout North America, Europe, Middle East and Asia. His global achievements shine great light on Shoniker as a successful auctioneer and pivotal member of the Industrial Auctioneers Association (IAA) and the Machinery Dealers National Association (MDNA).
With Perfection Industrial Sales' new location in Eastern Ontario, Shoniker will be working as a key player in the expansion of this business unit and help reach new markets and territories outside of the United States, while building on the company's capabilities within current markets.
PERFECTION Industrial Sales specializes in providing global asset management solutions for small or large companies and corporations, for all types of industrial assets and manufacturing facilities. These services are offered through a range of tailored solutions, which include Live Webcast and Online Auctions, Negotiated Sales, Investment Recovery, Appraisal, Real Estate Acquisition and Sale & Lease Back programs.
For more information please contact:
Adam Stevenson
adam(at)perfectionindustrial(dot)com
http://www.perfectionindustrial.com
About PERFECTION Global, LLC
PERFECTION Global, founded in 1963, is the worldwide leader in appraising, buying, marketing, and selling industrial machinery and assets across all industries. The company is comprised of three business units – Perfection Machinery Sales, Perfection Industrial Sales, and Perfection Investment Recovery. Perfection Global is headquartered in Elk Grove Village, Illinois in a modern, temperature controlled, 86,000 square foot showroom that borders Chicago's O'Hare Airport.