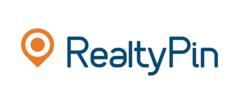 Los Angeles, CA (PRWEB) March 25, 2013
The drop off coincides with an increase in mortgage rates. The average rate for a 30-year fixed mortgage during the week ending on March 15th was 3.82%, which is the highest it has been since last August. However, that was right before the Federal Reserve began its Quantitative Easing program – a stimulus program that buys mortgage-backed securities every month, in an effort to keep rates low. According to the Fed, it wants to keep mortgage rates low until at least 2015, so that more Americans will have an incentive to go out and buy homes.
In spite of the recent drop off, though, the real estate experts at Realtypin.com still say that the housing market is on the right path. After all, even with the slight increase, mortgage rates are still incredibly low. Considering that the all-time low for a 30-year fixed rate mortgage is only a fraction of a percentage lower, it's still much more affordable to apply for a home loan now than it has been in years past. (In 2005, during the peak of the housing boom, mortgage rates were nearly twice as high as they are today)
Plus, rising interest rates are actually a good thing for the U.S. economy. They're considered to be the "temperature" of the overall economy, so the higher they go, the better things are getting. That alone could eventually cause more people to invest in new homes.
After the rate spike, though, mortgage rates dropped back down. Right now, the average rate for a 30-year fixed mortgage is 3.54%. If nothing else, it's proof that rates are going to bounce around a bit for awhile.
Read about: Why we're seeing a housing recovery and the Hottest real estate markets of 2013
In an effort to ease concerns, though, Freddie Mac just released a report that predicts 30-year fixed mortgage rates will stay under 4% for the rest of the year. That's in line with what the Fed has been saying for months. And, more importantly, it's a sign that home purchases are going to remain affordable for the rest of the year – which is exactly the kind of news the market needs to build on the momentum of the slow and steady recovery it has experienced over the past few months.