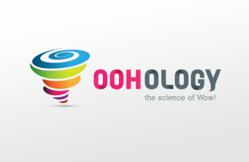 We're thrilled to be working with OOHology to further develop the Ebonite brands. - Jim Cormier, VP of Marketing at Ebonite International
Louisville, KY (PRWEB) March 26, 2013
Ebonite International, supplier of about 50% of the market share for bowling balls and accessories focuses on being the best, not the biggest, in the bowling industry. Brands under the Ebonite International umbrella include Ebonite, Columbia 300, Hammer, Track and more. Each brand is geared towards a different segment of bowling enthusiasts from the technically savvy to the nostalgic. Ebonite is focusing 2013 on taking their online presence to the next level through new websites and an enhanced user experience.
"We're thrilled to be working with OOHology to further develop the Ebonite brands," says Jim Cormier, VP of Marketing at Ebonite International. "It's a really exciting time for bowling as a sport and we want to make sure that Ebonite is always the industry thought leader."
OOHology and Ebonite will collaborate to transform the sites and online experience. "What's great is that the brands already have their individual personalities, we are just bringing those to life through the user experience, video and other elements," says OOHology Founder, Mark Palmer.
All of the Ebonite International sites are scheduled to be completed by the end of 2013, with the first two scheduled to launch by the end of June. For more information on Ebonite International and their various brands, visit http://www.ebonite.com, or visit http://www.oohology.com for more information on OOHology.
About OOHology:
OOHology is a full service creative agency in Louisville, Kentucky with additional offices in Indianapolis, Indiana and Chicago, Illinois. Known for crisp and creative design, OOHology specializes in user-experience design and interactive elements to produce world class websites and marketing strategies for businesses both locally and internationally.
About Ebonite:
Ebonite International is a privately held manufacturer and distributor of bowling balls and accessories. Their success can be attributed to exceptional products and services, flexible and profitable business programs for partners, and exceeding ROI goals through smart acquisitions.