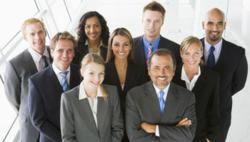 Networking, advertising, and marketing tools are of exceptional importance.
Washington, DC (PRWEB) March 26, 2013
The business environment is getting increasingly challenging every day in every field. Entrepreneurs are constantly working on new business plans and tactics to maximize their company's potential to grow into flourishing organizations. Although creativity and innovation play a significant role in their success, networking, advertising, and marketing tools are of exceptional importance. As a result, Indiana State Business Network has added new programs designed to support members in their efforts to reach their business objectives in the most effective manner.
Networking Programs:
According to http://www.instatebusinessnetwork.org, networking is a powerful advertising and branding tool that needs to be exploited to the maximum through specific programs that have the ability to add valuable networking connections, generate new leads and sales, and raise brand awareness. The Networking Forums as well as the Local Chapters Meetings developed by Indiana State Business Network enhance business growth and career development while enhancing transactions, promoting philanthropic causes, and showcasing brands, products, and services.
Strategic Partnerships:
Indiana State Business Network understands the importance of saving money for entrepreneurs and their companies. In response, IN-SBN has created an extensive network of retailers and chains where members enjoy substantial discounts on a wide variety of products and brands. According to http://www.instatebusinessnetwork.org, members benefit from considerable discounts on travel, apparel, electronics, and so many more. Furthermore, the concierge service is a powerful tool that saves busy professionals and business owners a lot of precious time with travel arrangements.
Advertising Opportunities:
The role of adequate advertising in the right circles is incommensurable for any business organization. One of the programs introduced by Indiana State Business Network is the Work+Life magazine, which is both a source of inspiration and an advertising medium. In the magazine, members can promote their business, products, skills, services, and more, but they can also find useful information about their profession or industry and develop strategic relationships.
Career Resource Center:
Indiana State Business Network is well aware that the current trend in the workplace is focusing on career development. Therefore, the organization presents members with an interactive job board, ideal for those who are seeking to explore all of their career options and maximize their potential professionally. Moreover, the scholarship program comes to support those individuals looking to achieve higher levels of education. The career resource center of IN-SBN promotes the mentor's and mentee's program where highly experienced and leading professionals in their field share their expertise with younger members who need guidance and support following the same career path.
For more information about the new programs recently launched by Indiana State Business Network, please visit http://www.instatebusinessnetwork.org.
About Indiana State Business Network:
Indiana State Business Network (IN-SBN) is a career and business development program established to promote job growth, commerce and networking. It is equipped with the tools, expertise and connectivity to help businesses expand their influence while forging strategic alliances necessary to attain higher levels of achievement. With its integrated infrastructure, IN-SBN holds a powerful online platform for building fundamental connections on a local, state and national scale.