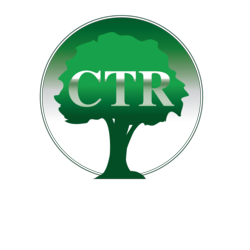 When we set out to help people with their IRS and state tax issues, we knew that we had two main tasks ahead of us.
Nashville, TN (PRWEB) March 26, 2013
Every year, tax season brings about a new series of concerns for taxpayers. CTR, in handling both income tax return preparation and back tax relief, has clients that experience tax issues of all kinds. The company has started a new program to warn taxpayers of the consequences related to any unfiled tax returns. One of CTR's goals is to keep clients safe from tax problems and this new initiative is another step in that direction.
"When we set out to help people with their IRS and state tax issues, we knew that we had two main tasks ahead of us. The first, and more obvious, part is to find fitting solutions to tax issues. The second part, which we put a lot of stock in, is preventing clients from the troubles associated with ignoring tax debt, returns and other important tax responsibilities. CTR focuses is using this new warning program to make the prevention more effective," said one of the company's tax relief lawyers.
This new service from CTR is a joint effort from multiple departments. Tax preparation, IRS debt relief and penalty abatement departments all contributed to the program's development. With this many experts working together, anyone struggling with back tax problems can expect to see their tax issues handled in a smooth process. While each individual may only be in contact with one tax professional, they have the experience of several specialists working behind the scenes.
The reason so many of CTR's departments are involved in this new program is that not filing tax returns leads to a problem that crosses several categories. Penalty Abatement may be necessary if the individual missed their filing deadline because of circumstances beyond their control. For a penalty to be abated, the government must be convinced that an issue like severe illness prevented the person in charge of filing tax returns from submitting it to the IRS.
The tax preparation department can work with a client to stop the growth of a balance owed by helping them turn their returns into the appropriate tax agencies. IRS lawyers that specialize in tax debt relief can contact revenue officers to negotiate resolutions that will keep a taxpayer from facing collections activity like tax lien and levies.
CTR offers tax debt resolution and tax services for individuals and businesses across the United States. The company uses a three step program to create personalized strategies to help taxpayers settle their IRS debt. The company offers many services, including: state and federal tax debt resolution, IRS audit defense, tax preparation and bookkeeping.