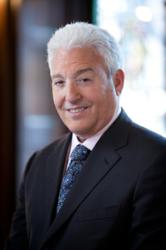 "Being a trial lawyer is privilege and honor"
Philadelphia, PA (PRWEB) March 26, 2013
Anapol Schwartz Shareholder Sol H. Weiss has again been recognized as one of the top attorneys in the field of Mass Tort and Class Actions in the 2013 edition of Philadelphia's Best Lawyers®, the preeminent referral guide to first-rate legal representation.*
The award exemplifies Weiss' standard of dedication to clients and the practice of law. His track record of recognition during more than 41years in the legal profession is also indicative of the guiding principles with which he leads the Anapol Schwartz law firm.
For example, the American Association for Justice (AAJ) presented Weiss with the prestigious Harry M. Philo award in 2009 for leading a coordinated challenge against manufacturers' attempts to prevent consumers injured by dangerous products from bringing claims in state court. In 2011, he received the David S. Schrager President's award, rarely given at AAJ.
Weiss has also been included in every edition of Pennsylvania's Super Lawyers since 2004.***
"Being a trial lawyer is privilege and honor," Weiss said. "We do make a difference."
Last year, Weiss was featured on the cover of Philadelphia's Best Lawyers®, which documented his "formidable work ethic" and "impressive career as a litigator."** To remain in the Best Lawyers® guide, the rules state that attorneys must "remain at the top of their profession, year after year."* And that's exactly what Weiss continues to do.
Weiss presently serves a Co-Lead Counsel in the NFL Concussion Litigation (MDL 2323) and is Class Counsel in the Kids for Cash scandal litigation in the United States District Court for the Middle District of Pennsylvania.
Philadelphia's Best Lawyers is part of The Best Lawyers in America®, the leading referral guide to exceptional attorneys in 124 legal specialties in all 50 states. Exceptional attorneys are selected by peers in the same specialty and jurisdiction, and the result is a legal guide with "the gold standard in reliability and integrity" of presenting the best lawyers for clients seeking first-rate legal representation.
###
Anapol Schwartz is national leader in product liability and pharmaceutical litigation, having successfully litigated thousands of cases in state and federal courts during the last 36 years. The firm has obtained hundreds of millions of dollars in successful verdicts, settlements and judgments on behalf of its clients.
*bestlawyers.com/Issuu/Viewer.aspx?pub_id=1
**anapolschwartz.com/best-lawyers/2011Philly_3page.pdf
***anapolschwartz.com/attorneys/sol_weiss.shtml