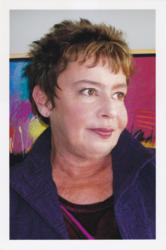 Our silent and live auction, which has become one of Philadelphia's premier philanthropic events, will be attended by over 1,000 legal, corporate and individual supporters." – Frank Cervone, Executive Director
Philadelphia, PA. (PRWEB) March 26, 2013
This year's event will honor Mark Solomon with the 2013 Judge Lois G. Forer Child Advocacy Award for his dedication to providing high quality education for children in the foster care system and his unwavering support of youth at risk.
Private support helps children who need the Support Center for Child Advocates!
Some ways to change the story of an abused or neglected child through this benefit reception and auction:
1. donate high end vacation packages, goods or services
2. buy a ticket, attend event, Alternate site
3. bid on high-end big ticket items
"Like the saying goes – what doesn't kill me, makes me stronger, I have come through it all. As a survivor, I know your support will save abused children from years of needing to overcome obstacles that test their will and determination. I also had parents who adopted me, I am not writing this to say, oh, I went through a lot – but to thank all of those who really helped see that they are making a difference!". – Dolores M. Miller, poet, author and winner of the distinguished advocate award for 2011
To purchase tickets or to advertise: bit.ly/15QKJnX [Donation link through Network for Good]
Donations can include:

artwork,
sports memorabilia,
vacation get-a-way,
gift cards for restaurants or clothing boutiques
one-of-a-kind experiences
meet with a celebrity
event tickets
Are you able to attend this one-of-a-kind event?
Enjoy both the live and silent auctions, indulge in cocktails and hors d'oeuvres, buy dream items and save the life of a child.
The event will be held:
Wednesday, April 10, 2013 5 - 8 PM
The Crystal Tea Room, The Wanamaker Building, 100 Penn Square East, Philadelphia, PA
To make a donation or inquiry:
Contact: Cate Galbally
cgalbally(at)advokid(dot)org
267-546-9216
Dolores M. Miller, Poet and Author of the Beautiful Warrior writings is a proud supporter of Support Center for Child Advocates. As a survivor of child abuse, Dolores provides hope, courage and healing to the readers of her works. Dolores would like to offer more healing words and inspiration. "I believe in your compassion", please visit http://www.beautifulwarrior.com to purchase the Beautiful Warrior books and please be sure to like DoloresMMiller on Facebook for daily inspirational messages. "
For more information visit Beautifulwarrior.com or facebook.com/doloresmmiller