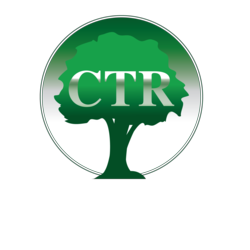 The company relied on feedback from old sites and a clear vision of the goals of this initiative to develop the new websites.
Philadelphia, PA (PRWEB) March 27, 2013
In today's world, staying up to date with technology is crucial to providing customers with excellent service. The talented team at CTR has launched a group of new websites that will help taxpayers resolve their tax debt problem. The company has used sites like these to promote services, make important announcements and keep clients informed about issues that affect them. The main purpose of this new suite of websites is to help each individual find resources and tools that make the tax debt relief process more effective.
The company relied on feedback from old sites and a clear vision of the goals of this initiative to develop the new websites. Tax debt resolutions require many forms and the submission of a lot of data. In an increasingly digital world, files like W-2's, 1040 tax returns and pay stubs are often delivered electronically. CTR's Philadelphia tax lawyer works toward maintaining a paperless workplace and suggested allowing clients to use the new web pages to securely submit their documents. This act saves money, lessens the delivery time and reduces the likelihood of sensitive information being lost or stolen through conventional mail theft.
"Here at CTR, we believe in using technology to our advantage and yours. We've set up secure ways for you to send your files and forms directly to your tax specialists. Our web developers took steps to make your life easier and speed up your resolution through the creation of these sites. With a scanner and an internet connection, you can even get all of those receipts and tax documents to us without leaving the house," stated one of the web designers in charge of CTR's new program.
There are some other new features that CTR is working into the new suite of websites. A blog has been created to share tax news and company statements. The Frequently Asked Questions page, inspired by insights from one of the company's wage garnishment lawyers, helps reduce the number of calls with basic client questions. There is also a submission form for individuals with tax problems that directs them to the right contact information for tax experts based on the issue they are experiencing. As the new websites are rolled out, CTR will keep them up to date to make them a great resource for help with tax debt and any other tax related problems.
CTR offers tax debt resolution and tax services for individuals and businesses across the United States. The company uses a three step program to create personalized strategies to help taxpayers settle their IRS debt. The company offers many services, including: state and federal tax debt resolution, IRS audit defense, tax preparation and bookkeeping.