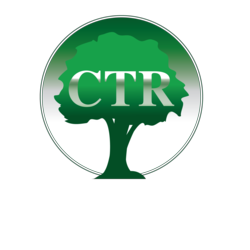 Every time we implement a new program, it's with the intention of strengthening our services all across the board.
Houston, TX (PRWEB) March 28, 2013
Taxpayers in debt to the IRS can experience multiple phases of tax debt collection. A recent decision by CTR's management team led to the creation of a new program that addresses this issue. The tax company is familiar with providing clients with IRS debt settlement options. This new service is tailored specially to meeting taxpayers exactly where they are in the tax debt collection process and finding a solution that works for them in every way. By training its dedicated staff to focus on the details of an individual's life, CTR hopes to see higher success rates than ever before.
"Every time we implement a new program, it's with the intention of strengthening our services all across the board. Our tax professionals always learn something from each case and then apply it to the other things they do. When someone comes to us with a federal tax problem, we're going to give them a personalized solution to their problem. Learning what specific situation an individual is in will help us carry that kind of attention to other cases," said a tax specialist at CTR.
There are two main phases to CTR's newest service: resolution and prevention. In the resolution phase, tax professionals help clients to find the right way to settle their tax debt. Sometimes that solution is a federal or state tax payment plan like an Installment Agreement. The deciding factors in resolving tax debt problems are concepts such as the balance owed, the age of the debt, expenses and income. There are several resolution options offered by the government, and CTR's tax experts have the training needed to choose the most appropriate program.
The prevention side of this new CTR initiative is about both awareness and action. If an individual is already facing collections, it is important to get the actions ceased as quickly as possible. When a notice of federal tax lien has been issued, the IRS has put a legal hold on accounts and other assets to ensure that there is something to collect. This action is followed by levies, such as the seizure of property. As with any important service offered by CTR's tax experts, there is a sense of urgency so that each individual has the best chance possible of getting out of debt without losing property and money they worked hard to earn.
CTR offers tax debt resolution and tax services for individuals and businesses across the United States. The company uses a three step program to create personalized strategies to help taxpayers settle their IRS debt. The company offers many services, including: state and federal tax debt resolution, IRS audit defense, tax preparation and bookkeeping.