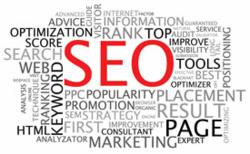 Nothing is more unpredictable than when Google updates it's search engine algorithm.
Toronto, Ontario Canada (PRWEB) March 27, 2013
The Panda updates just keep coming. They are relentless. The total number of Panda updates Google has pushed out since February of 2011, now number 25. And, with each update, website owners cringe and frantically search their analytics reports to see what damages have been inadvertently inflicted on their hard-earned website rankings and web traffic.
Noting that there are many issues that could affect a site page, causing it's rank to dip, IFM's SEO and Creative Director offers this, "Site owners want to make sure their websites are 'Panda-proof' to maintain a high search engine ranking". So before a website becomes an innocent victim of an over-zealous Panda update or not, there are a few simple steps to take.
The first step should begin with a detailed analysis of the on-page text, also making sure to analyze the web page code as well. "After analyzing what's on the surface and under the hood, we then look at the traffic data of the affected pages to try and pinpoint exactly when the drop in ranking began. This information will help us find the cause of the diminished rankings", offers IFM's Creative Director.
Len goes on to offer this scenario, "For example, if traffic sources have dropped just from Google, then we can assume it's a recent update that is to blame. However, if traffic is down from all sources, then something else might be the issue." Various sources on the internet can be used to determine when Googles updates were pushed out which can then be compared to aggregate traffic data obtained from analytics or web stats.
IFM offers the following pointers to help circumvent not only the Panda effects, but also help reorganize on-page content to be Google-friendly.

First and foremost, content must be original
Page text should be updated frequently (once per month is a good starting point)
Add value for the visitors who come to the site
Compelling content and calls-to-action will entice visitors to return
Content must be relevant to the purpose of the site page
Ensure site pages are "optimized" for quick downloading
Make sure all navigation links work and no pages are accidentally orphaned
A high ratio of "text to imagery" should be maintained
Follow the simple guidelines above to ensure that content provided on company web pages is created for humans first, and not for search engines.
IFM Web Services offers Social Media Optimizing, Search Engine Optimization and Web Design services and is located in the Toronto area (GTA). IFM has helped business achieve an effective online presence. IFM has helped clients as far away as Bermuda and Mexico. For more on SEO Web Design for businesses, visit IFM at http://www.ifm.ca