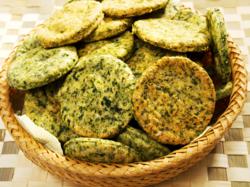 "With its sticky and film forming characteristics, Add-Here CSA will hold inclusions in place, creating a better value."
White Marsh, MD. (PRWEB) March 26, 2013
TIC Gums will introduce Add-Here CSA to the Asian marketplace March 26-28, 2013 at the "Food Ingredients China 2013 Expo" inside the Shanghai World Exposition and Convention Center, booth 1J03/1K02. Add-Here CSA is a binder and film former that will stick inclusions like sesame or poppy seeds to baked goods.
Add-Here CSA works better than plain water, is less expensive than traditionally used egg wash and is non-allergenic. While costlier than plain water, Add-Here CSA provides excellent value as seeds, salt, sugar, and spices remain in place, providing a better experience for consumers that were not possible before. Applications for Add-Here CSA include sticking inclusions to bagels, crackers, chips, biscuits (cookies) and crisps.
Add-Here CSA is a blend of gums developed specifically for the baked and snack foods industry. It is cold water dispersible, dissolves quickly and can be sprayed easily. In laboratory tests, Add-Here CSA in a 15% solution had a higher viscosity (21 cps) than water (1 cps). Egg whites measured at 100% concentration yielded 12.5 cps. Only high fructose corn syrup at a 56% concentration had higher viscosity (23.5) though it also adds calories. With its sticky and film forming characteristics, Add-Here CSA will hold more inclusions than plain water and does not have the allergy issues sometimes associated with eggs. All lab tests were performed under identical conditions.
Business Growth In China
TIC Gums is very optimistic about continued demand for gums and gum systems in the food and beverage industry throughout Asia and especially in China. As the demographics of the population evolve from agrarian to industrial, the population will have more and more disposable income for snack and convenience foods. Asia in general and China in particular have a growing middle class with money to spend on more than just the essentials. A report from the Organization for Economic Cooperation and Development states that global spending will grow from $21 trillion U.S. to $56 trillion U.S. by the year 2030 and that 80% of that increase will come from Asia.
With growth, and the adoption of more "western" style eating habits, demand from food developers and manufacturers for the utility of gums will also increase. Food gums (also known as hydrocolloids) provide texture and stability benefits for the industry and ultimately consumers. The introduction of Add-Here CSA is just the next in this evolution of the food manufacturing industry.
About TIC Gums
TIC Gums is a global leader in advanced texture and stabilization solutions for the food industry. Food and beverage companies rely on TIC Gums to improve the texture, stability, consistency, nutritional profile, and shelf appeal of their products. Legendary customer service, high quality standards, and the unrivaled knowledge of our Gum Gurus® have made TIC Gums the industry leader for more than 100 years.
###