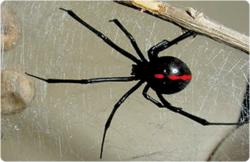 Not only do the flowers return and the trees start to bloom, but also four, six, and eight-legged pests will be coming back as well.
Plano, TX (PRWEB) March 27, 2013
All Pest Solutions, a Wylie-based local pest control business, reminds Dallas area residents and businesses that Spring can resurrect rodent and insect problems. "Not only do the flowers return and the trees start to bloom," said company owner Wendell Daniel, "but also four, six, and eight- legged pests will be coming back as well."
"As someone who knows the area well," said Daniel, "that includes squirrels, skunks, rodents, opossums and birds. They can get into your home or office building and cause a lot of damage, expose residents to disease, and just be an overall nuisance. If the property owner does nothing, the problem will escalate. Has anyone ever heard of just one baby mouse?" he asked.
Through its Wildlife Services option, All Pest Solutions will come to homes or offices, investigate to identify the pest in question, find out how it's getting into the building and then offer solutions to solve the existing wildlife problems. Their service includes building repairs, especially to close up the area where the intruder is getting in. They also offer suggestions for other preventive steps property owners can take to avoid a re-infestation.
Regarding their General Pest Services, All Pest Solutions offers a variety of options. "All Pest can set up recurring visits," said Daniel, "from monthly to annually, or All Pest can do a one-time treatment. They initially treat specific areas internally and externally. Other sites and treatments are added depending on the problem." Daniel said the most prevalent insects treated for are ants, roaches, crickets, earwigs, millipedes, pill bugs, silverfish and spiders.
"Spring is also the most active time for termites," says Daniel. Termites have swarmed ten days on either side of Easter Sunday for the last 100 years in North Texas, according to Daniel. He recommends keeping watch for swarm castles appearing on walls inside of the home or business. Those experiencing small black bugs with white wings; may in fact have termites. For more information on Termites please visit: All Pest Solutions - Termites
"All Pest Solutions is doing everything they can to stay up on new methods and technologies to get pests and termites under control, said Daniel. "All Pest contracts with Dr. Ray Thompson, a 30-year entomologist (bug expert) for consultations in the pest control area for identification as well as the most cutting edge treatment methods available. They also use Texas A&M's annual certification workshop to stay current in the field."
All Pest Solutions is a family-owned business located at 2025 E. Stone Rd. in Wylie. The company, which has been serving the Dallas area for ten years, is a full service pest control provider that not only provides pest and wildlife treatments, but also specializes in treatment and eradication of termites. The company offers reasonable rates, free estimates, and does not require a contract for General Pest Control.