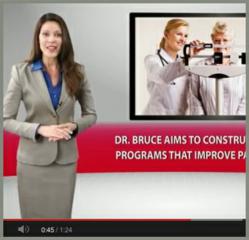 Personal branding is no longer a luxury among the ranks of entrepreneurs.
Washington, D.C. (PRWEB) March 26, 2013
Over the recent years, many entrepreneurs have turned to personal branding to reinforce their business brands by generating positive publicity. New Mexico State Business Network understands the importance of positive exposure for business organizations as well as the role of personal branding in this respect. As a result, NM-SBN provides members the newest personal branding tools necessary to support brand communication and constructive marketing.
As per http://www.nmstatebusinessnetwork.org, personal branding is no longer a luxury among the ranks of entrepreneurs. Instead, it is an effective and powerful marketing tool that has the ability to nurture business brands into a trusted authority by showcasing the talents, integrity, accomplishments, and skills of the respective business owners. Furthermore, the same personal branding tools that are effective for entrepreneurs are perfectly suitable for professional individuals seeking higher levels of career development.
Focusing on the power of the Internet to reach vast audiences, New Mexico State Business Network promotes the latest and most efficient personal branding tools, empowering members to use the Internet and its specific avenues to their advantage. Through a highly experienced team of social media experts and a well organized distribution network, New Mexico State Business Network transforms personal branding into a specialized tool able to target specific audiences and send out the desired message. Here is some information about the personal branding tools that NM-SBN has recently introduced:

Personalized Action Website - for professional individuals the personalized action website raises brand awareness, increases online exposure, generates positive publicity, and reinforces personal brands. For entrepreneurs, a personalized action website generates traffic to business websites, showcasing products and services to a wider and more receptive audience. As all personalized action websites of New Mexico State Business Network are part of a complex network of state accredited websites, businesses become state preferred vendors. This ultimately propels businesses at the top of search engine results, increasing sales volume and brand awareness.
Video Release - According to http://www.nmstatebusinessnetwork.org, video is currently recognized as the most powerful format for search engines and visitors. Videos have a high impact on page ranking, but also on visitors that are more likely to turn into actual buyers. As a result, New Mexico State Business Network develops a vide release for each member in order to highlight their career, skills, education, and business. The professional video release is not only featured on members' websites, but it is also syndicated through well established media channel to reach wider audiences and produce a positive impact.
Social Media Setup - New Mexico State Business Network holds a deep awareness of the power that social media has today as a marketing tool. Therefore, all members are set up with individual accounts on major social media platforms. These accounts are constantly managed and nurtured by a team of highly skilled SEO and social media experts. The purpose of social media setup is to assist members in their efforts to generate more beneficial connections and reinforce their brands.
For more information about New Mexico State Business Network and their personal branding package, please visit http://www.nmstatebusinessnetwork.org.
About New Mexico State Business Network:
New Mexico State Business Network (NM-SBN) is a career and business development program established to promote job growth, commerce and networking. It is equipped with the tools, expertise and connectivity to help businesses expand their influence while forging strategic alliances necessary to attain higher levels of achievement. With its integrated infrastructure, NM-SBN holds a powerful online platform for building fundamental connections on a local, state and national scale.