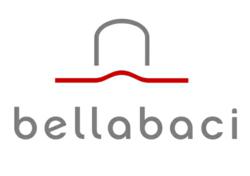 My desire is to educate massage therapists as well as the public on the simplicity, yet effective healing method that can be achieved with modern cupping
(PRWEB) March 26, 2013
Bellabaci is proud to announce that they are now offering Continuing Education Credits (CEUs) for massage therapists in Bellabaci massage cupping therapy, creating an ideal opportunity for providers in education and therapist to expand on professional advancement and knowledge. Under most state licensure, all massage therapists are required to have about 24 hours of continuing education every two years in order to stay licensed. Courses offered need to meet certain guidelines and be presented by educators committed to high standards. The guidelines ensure that course content is professional and represents accurate support to the field of bodywork.
Derrick Z. Venter of Bellabaci says, "It is my hope that this method of modern cupping will be recognized as a tremendous tool in the field of bodywork at various spas and salons due to our new CE recognition and accreditation, similar to other effective methods that have made it to mainstream."
Bellabaci's modern method of cupping, known as cupping massage therapy, relates back to the traditional Chinese method of cupping but with some new, innovative advantages. Traditional cupping is used with heated glass bulbs, which create a vacuum and causes the tissues to release toxins while aiding in clearing blockages in veins and arteries. This treatment helps to reduce cellulite and wrinkles, relieve tight or sore muscles, as well as pain associated with Fibromyalgia, while also offering a deep tissue massage.
Bellabaci Cupping Therapy creates the same effect and benefits that traditional cupping does, but using a safer method. Bellabaci cups are made of silicone and all you need to do is gently squeeze the cup with your hand and then release pressure as you apply the cups to the surface of the body – with no glass or heat involved.
Carrie Ann Wiedemann, NCTMB, MLD/ CPDT and trainer of Bellabaci's cupping therapy says, "My desire is to educate massage therapists as well as the public on the simplicity, yet effective healing method that can be achieved with modern cupping."
Carrie Ann Wiedemann has several upcoming workshops for those interested in receiving CEUs in Bellabaci's cupping therapy:
April 13th - Booth Exhibitor
New Jersey Chapter : AMTA
Holiday Inn - Marlton Pike, Cherry Hill, NJ
April 27th - Bellabaci Training
LaSalle University
Bucks County Campus, Newtown, PA
June 2 - Bellabaci Training
Nature Stones Conference
Holy Family College, Bensalem, Pa.
About Bellabaci International: Bellabaci International, a South African company located in Cape Town, is the originator and manufacturer of the Bellabaci Body and Face Massage Systems. This modern and contemporary innovation is based on the ancient traditional alternative and natural healing treatment methods of Chinese cupping therapy and Hajima.
The Bellabaci massage cups are effective in treating a myriad of modern day ailments and health problems such as headaches and migraines, spider veins, stretch marks, abdominal problems, sport injuries, anti-aging to name a few and is constantly adding more treatment alternatives as doctors, therapists and physiotherapists report back on clinical trials and their successes in treating clients and patients.
Bellabaci systems are used by adults and can be used safely on children.
Be your own doctor with the Bellabaci Cupping Therapy Massage Systems.