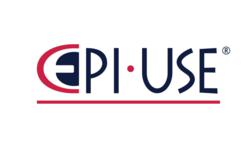 Atlanta, GA (PRWEB) March 27, 2013
SAPPHIRE® NOW, co-located with the 2013 ASUG Annual Conference, is a premier business technology event for professionals using SAP® solutions.
"For the third consecutive year, EPI-USE is excited to be a part of the SAPPHIRE NOW conference," said Leendert van der Bijl, managing director, EPI-USE America. "The show will combine insights from SAP executives and thought-leaders about the latest business technology trends and innovations and collaboration and networking with the entire SAP ecosystem in one location. Our experts will be on-site to provide attendees with valuable insights to help them solve their business challenges and meet their goals."
EPI-USE is an SAP services partner and a recognized leader in delivering innovative services for SAP solutions to accelerate performance and help customers achieve measurable business results. Its unique focus on human capital management (HCM) solutions has allowed EPI-USE to develop in-depth expertise and a sterling reputation for solving advanced HCM challenges.
EPI-USE's goal is to help customers quickly and confidently find more effective and efficient ways to deliver services to their business and achieve maximum value from technology investments.
The SAPPHIRE NOW customer conference will bring together thousands of customers, prospects and partners to discover new initiatives, solutions, products and services.
About EPI-USE
EPI-USE is a global organization that specializes in services in support of solutions from SAP and SuccessFactors. It also offers services and products for on-premise, hybrid and cloud environments. As an SAP services partner, we deliver advisory, business process optimization and implementation services including core HR, finance, talent management, and HCM analytics solutions. With over 20 years of domain experience with the SAP® ERP Human Capital Management application and close to 1,000 experts around the world, we provide specialized advisory, strategy, delivery and support services along with world-class SAP solution-based landscape management tools to drive the right results from your HR investments.
For more information, please visit http://www.epiuse.com or call 1-877-403-6326.
# # #
SAP, SAPPHIRE and all SAP logos are trademarks or registered trademarks of SAP AG in Germany and in several other countries.
All other product and service names mentioned are the trademarks of their respective companies.
Contact:
Sarah Enders
Marketing Specialist
EPI-USE America, Inc.
Sarah.enders(at)us(dot)epiuse(dot)com