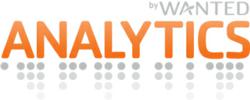 New York, NY (PRWEB) March 27, 2013
During February, more than 115,000 jobs were advertised online for human resources professionals in the United States, according to WANTED Analytics™ (http://www.wantedanalytics.com), the leading source of real-time business intelligence for the talent marketplace. Hiring demand for HR positions can be an indicator for general hiring projections. As more employees are needed, a company would require more Recruiters, Compensation and Payroll Administrators, and Training and Development Specialists to hire, onboard, and develop their employees. The number of jobs posted online for HR positions last month was up 14% compared to February 2012.
The most commonly advertised job title for HR professionals is "Recruiter." In fact, various recruiting job titles appear four times on the below list, more than any other HR function. Other common HR fields are payroll and general human resources, which appear three times each.
The 10 most commonly advertised HR job titles:
1. Recruiter
2. Human Resources Assistant
3. Payroll Specialist
4. Technical Recruiter
5. Payroll Clerk
6. Payroll Administrator
7. Human Resources Coordinator
8. Recruiting Coordinator
9. Human Resources Specialist
10. Senior Recruiter
As hiring demand for human resources professionals continues, it is likely to become increasingly difficult to source enough potential candidates. According to the Hiring Scale™, these positions score a 58 on average across the United States, showing that they are moderately hard-to-fill jobs. (The Hiring Scale ranges from 1 to 99, with 99 representing the most difficult conditions.) The locations likely to experience the most difficulties with HR professionals are Odessa, Texas and Ames, Iowa. These two cities score an 87 on the Hiring Scale, currently representing the most difficult conditions for this field in the US. With increased competition from employers to attract candidates, Recruiters and hiring managers are likely to also experience a longer time-to-fill.
On the other hand, the Hiring Scale also shows that HR jobs are likely to be the least difficult to recruit in Norwich, Connecticut and Albany, New York. Norwich scores a 22 on the Hiring Scale, meaning that employers are likely to fill jobs faster and with less difficulty.
The Hiring Scale measures conditions in local job markets by comparing hiring demand and labor supply. The Hiring Scale is part of the WANTED Analytics platform that offers business intelligence for the talent marketplace.
To see additional charts and detail, please visit http://www.wantedanalytics.com/insight.
The Hiring Scale is available at http://www.hiringscale.com.
About WANTED Analytics™
WANTED Analytics™ helps recruiting organizations make better decisions faster with real-time business intelligence on jobs, employers, and talent. Analytics brings together, for the first time, years of hiring demand and talent supply data to create a true talent intelligence platform for hard-to-fill positions.
Clients in the staffing, HR, RPO, media, and government sectors use WANTED Analytics™ to find sales leads, analyze employment trends, gather competitive intelligence, forecast economic conditions, and source hard-to-fill positions.
About WANTED Technologies Corporation
WANTED Technologies (TSX-V:WAN) provides real-time business intelligence for the talent marketplace. Founded in 1999, the company's headquarters are in Quebec City, Canada, and it maintains a US-based subsidiary with primary offices in New York City. WANTED began collecting detailed Hiring Demand data in June 2005, and currently maintains a database of more than 800 million unique job listings. For more information or to sample WANTED's services, visit http://www.wantedanalytics.com.
WANTED is also the exclusive data provider for The Conference Board Help Wanted OnLine Data Series®, the monthly economic indicator of Hiring Demand in the United States.
The TSX Venture Exchange does not accept responsibility for the adequacy or accuracy of this release. Any statement that appears prospective shall not be interpreted as such.
###