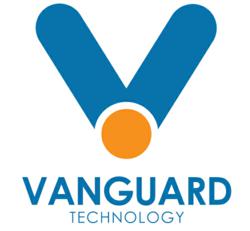 We are honored to be the 2012 Sitefinity Partner of the Year. Its ease-of-use, flexibility and scalability has enabled us to build highly integrated websites for organizations of all sizes. - Vanguard President, Mike Wiley
Chicago, IL (PRWEB) March 27, 2013
Vanguard Technology, a web design provider for associations, announced today that Sitefinity by Telerik has named the company as its Partner of the Year for 2012. This award recognizes the top Sitefinity partner for achieving excellent performance and delivering outstanding customer solutions based on the Sitefinity CMS during the past 12 months.
Vanguard Technology features the Sitefinity CMS and has developed more than 50 websites running the Sitefinity platform. Clients include the American Telemedicine Association (ATA), International Association of Amusement Parks and Attractions (IAAPA), National Association of Pediatric Nurse Practitioners (NAPNAP), and Professional Convention Management Association (PCMA).
"We are honored to be the 2012 Sitefinity Partner of the Year," said Mike Wiley, president of Vanguard Technology. "We've proudly offered the Sitefinity CMS exclusively to our association clients since 2008. Its ease-of-use, flexibility and scalability has enabled us to build highly integrated websites for organizations of all sizes,"
Inspired by the professionalism and enthusiasm of Sitefinity Solution Partners, the Partner of the Year Award recognizes a Sitefinity Solution Partner for its outstanding achievements during the past year in delivering unique Sitefinity solutions to their satisfied clients. The award honors the partner's commitment to promoting the Sitefinity brand, as well as their productivity and expertise with Sitefinity.
"The Sitefinity Partner of the Year Award recognizes a single solution partner from our 300+ worldwide partner network. We award partners for their outstanding achievements in delivering unique Sitefinity solutions to satisfied clients. The Sitefinity Partner Team has selected Vanguard Technology for this year's honor," said Oggy Shopov, Sitefinity Partner Program Director. "Vanguard's track record of successful projects and their commitment to promoting the Sitefinity brand is a great example of the value Sitefinity Partners bring to our customers. Congratulations to Vanguard for their achievements! We look forward to continuing our innovative and effective partnership well into the future."
More information about Telerik's Sitefinity Partner of the Year Award can be found at: http://www.sitefinity.com/partners/partner-of-the-year.aspx. For more information about Sitefinity, please visit http://www.sitefinity.com or follow @Sitefinity on Twitter.
For more information visit the Vanguard Technology website or follow @vanguardtech on Twitter.
About Vanguard Technology Corporation
Vanguard Technology is an online technology service provider for associations and association management companies. Vanguard specializes in website redesigns, content management, social networking, and mobile applications for associations exclusively. By integrating their offerings with their client's Association Management Software (AMS) system, they create a seamless member experience to drive online engagement that supports the organization's mission and meets their business goals. Vanguard features the Sitefinity CMS and was named Sitefinity Partner of the Year for the websites developed in 2012. Vanguard Technology has developed more than 40 association websites using Sitefinity.
About Sitefinity
Sitefinity is a web content management platform developed by Telerik. Trusted and used by thousands of customers worldwide, Sitefinity's ASP.NET online business platform empowers business to engage, convert and retain customers on the web. With the product's usability and flexibility developers, marketing end-users and IT managers are able to work more effectively, helping to grow their business. Sitefinity's customers further benefit from Telerik's ongoing innovation and industry-leading technical support. For more information, visit: http://www.sitefinity.com.