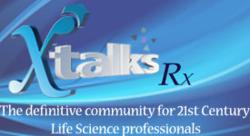 Toronto, Canada (PRWEB) March 26, 2013
Misalignment of oncology therapeutics with their companion diagnostic can have a significant negative impact on pharma's planning, budget and operations, and market uptake of both products once regulatory approval is achieved. More broadly, misalignment of risk between pharma and IVD players may result in strained development programs and business relationships.
In the last several years, the industry has seen two anti-cancer drugs (Xalkori and Zelboraf) demonstrate simultaneous therapeutic and diagnostic approval, illustrating successful scenarios for companion diagnostic and targeted oncologic parallel development. However, this is often not the reality for many oncology development programs, as exemplified by Tarceva and Iressa. In many cases, programs lack the benefits of co-development and the opportunity to influence the type and performance of the diagnostic test.
This webinar will examine key steps for Pharma in oncology development including:

Key strategic priorities in the planning of oncology drug and diagnostic test development and launch
Considerations for platform/assay selection and strategic partnering early in the clinical development program
Generating the right evidence to gain regulatory approval and optimize pricing and reimbursement of both the drug and the diagnostic in global markets
For more information about this event or to register, visit: http://xtks.in/xto581-event
Xtalks, powered by Honeycomb Worldwide Inc., is a leading provider of educational webinars to the global Life Sciences community. Every year thousands of industry practitioners turn to Xtalks for access to quality content. Xtalks helps Life Science professionals stay current with industry developments, trends and regulations. Xtalks webinars also provide perspectives on key issues from top industry thought leaders and service providers.
To learn more about Xtalks visit http://xtalks.com/ContactUs.ashx
Contact:
Karen Lim (416) 977-6555 ext 227
clientservices(at)xtalks(dot)com