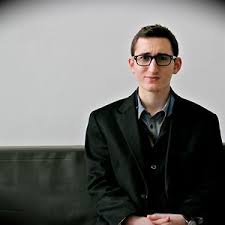 Quicksand is not only a personal tribute to my grandfather, but one to anyone who has ever experienced the loss of a loved one to Alzheimer's.
Fort Lauderdale, FL (PRWEB) March 27, 2013
Although just 17 years old, Lance Oppenheim, a Pine Crest Upper School student and recognized short film maker, tackles the heart-wrenching experiences in this documentary associated with the loss of a loved one to Alzheimer's disease. This disease is now the sixth leading cause of death according to the Alzheimer's Association which has shown deaths from this disease has increased by 68% between 2000 and 2010.
In his latest film "Quicksand," released on Vimeo and YouTube – Oppenheim pays tribute to his late grandfather, Walter, as Walter attempts to retrieve forgotten memories while battling the progression of the debilitating disease.
Vimeo just selected Quicksand as a "Staff Pick" and featured the film on its home page.
Oppenheim's inspiration grew out of the family's discovery of a trove of 8mm film that had not been viewed for decades. The film combines those long-forgotten archives with glimpses of the elderly man at the end of his life as he attempts to recall the past and grapple with his present.
"Motivated by my grandfather's unfulfilled dreams of filmmaking, I decided to piece together a movie based upon the 8mm film my grandfather had already made during his younger days," said Lance Oppenheim. "Quicksand" is not only a personal tribute to my grandfather, but one to anyone who has ever experienced the loss of a loved one to Alzheimer's."
This is a film that "reminds us of the fragility of life, but with an admirable optimism and humor," said one reviewer. Another calls it a film that "doesn't paint a grim picture of old age and dementia, but one that celebrates the life left within."
Lance Oppenheim's other recent film,"The Dogmatic," has met with wide acclaim both nationally and regionally. Earlier this month, "The Dogmatic", which chronicles the work of the enigmatic leader of an animal rescue organization, received Best Student Documentary from The Palm Beach International Film Festival and Student Showcase of Films as well as also being selected as a Vimeo "Staff Pick."
The film was co-produced by the Opp-Guide -- a nonprofit organization that connects youth nationwide with service opportunities -- as part of its ongoing mission to spotlight important social missions.
About Lance Oppenheim:
Oppenheim is a junior at Pine Crest School in Fort Lauderdale, where he started the Pine Crest Film Club. He is the Vice President of Student Government as well as the developer of the Opp-Guide App.
About The Opp-Guide:
Founded in South Florida in 2004, the Opp-Guide helps youth locate service opportunities they find interesting so they can continue to serve their community. In 2011, the Opp-Guide Mobile App was developed and is available for free at the iTunes store. The app allows anyone to search a nationwide directory of nearly 300,000 nearby community service opportunities.