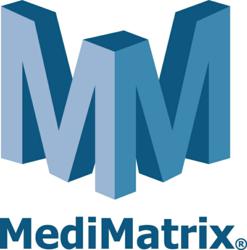 There are 3 primary questions that every portable X-ray provider should ask medical practice billing companies when evaluating online medical billing software options.
- Ken Kern, MediMatrix
Minneapolis, MN (PRWEB) March 25, 2013
Issues involving medical practice billing software are quickly becoming some of the most talked about in the portable X-ray industry. The National Association of Portable X-ray Providers (NAPXP) is even dedicating an entire two-day seminar to the topic this May in Chicago. MediMatrix specialists will be at that meeting to talk about billing. Company Vice President Ken Kern reports that there are three key questions portable radiology business owners should ask about billing software for helping with company profitability:
1. Is my staff able to manage the billing correctly so my company is being reimbursed all the money it's owed?
Many mobile radiology providers have no idea whether they're getting full reimbursements for all the X-rays and ultrasounds they take. Unless their billing software program offers a high degree of transparency, they may not be getting all the money owed. Providers should be able to easily create invoices and track delinquent accounts. Some practice software solutions, like MediMatrix, offer two types of transparency. First, it shows clients exactly what a procedure will cost. The second allows owners to run a report and feel confident they are receiving all the money customers owe them.
2. Do I pay for upgrades?
The mobile radiology industry is waiting to hear what will happen with ICD-10. As the federal government revises Medicare coding, billing software will change accordingly. Many portable radiology businesses will have to pay for that, but not all software billing providers charge for upgrades. For providers in the market for a new system, shop around for one that keeps you appraised of all upcoming changes in billing so your system transitions seamlessly -- without having to pay more for it.
3. Does my billing service give customers access to their invoices?
Many facilities want invoices faster. So portable X-ray providers should have a mobile-specific billing system that lets customers log in to see their invoices. It saves time and usually speeds up reimbursement. It also engages customers and helps keep them connected to your business.
About MediMatrix:
MediMatrix is a leader in providing medical practice billing software solutions to the portable X-Ray provider industry. For more information about MediMatrix, please contact Ken Kern at 888-346-3030 or visit us on the web at http://www.MediMatrix.com.