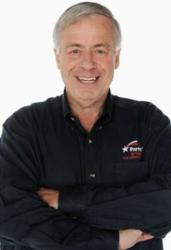 They are both talented professionals with decades-long track records of retailing success.
Ennis, TX (PRWEB) March 26, 2013
Wally's Party Factory, which is the nation's largest privately-held, family-owned, multi-channel party supplies retailer, is excited to announce two changes to its management team. Beginning on April 1, 2013, Wilson Erwin, formerly Wally's Vice President of Purchasing, will become the Vice President of Store Operations. In that role, he will oversee Wally's 28 brick-and-mortar stores and will supervise the company's regional managers. His immediate focus will be the implementation of Wally's revised merchandising strategy and on shepherding the company's myriad customer-service initiatives. He will also coordinate, in conjunction with the Buying Department, special opportunity purchasing for the stores. Wilson has over forty years of retail experience, and is considered one of the most innovative talents in the specialty party and Halloween industry.
Also, effective April 1, 2013, Wally's is promoting Kim Dean, formerly a buyer, to Merchandising Manager. Kim has over two decades of retail purchasing and management experience with companies like Barse & Co., JC Penney, and Aaron Brothers. In her new role, she will lead the Buying Department by creating and implementing the company's multichannel purchasing and merchandising strategies to ensure that Wally's hits its growth targets. She will report directly to Jonathan Erwin, who is Wally's Vice President/General Counsel.
"We admire Wilson's and Kim's willingness to accept these new roles and the challenges that they entail," says Walter Erwin, President of Wally's. "They are both talented professionals with decades-long track records of retailing success. We know that they both will do an excellent job, help us continue to prosper as a company, and focus on finding new and innovative ways for us to serve our great customers."
About Wally's Party Factory:
Wally's Party Factory, based in Ennis, TX, is the largest multi-channel privately held, family-owned chain of independent discount party supply stores in the United States. Wally's, which also operates in some locations as Card & Party Factory, Christmas Discount Warehouse (temporary Christmas stores) and Wicked Wally's Halloween Costumes (temporary Halloween stores) began over two decades ago and has grown steadily into one of the nation's best party-supply and Halloween costume merchants. Wally's is devoted to helping its customers celebrate the most important events in their lives by providing unrivaled customer service, offering an excellent selection of the best products, and pricing those products competitively. Wally's also gives back to local communities, each of which everyone at the company treats as home.
The company's 28 party stores are located in Texas and Oklahoma. To find a location near you, visit Wally's website at http://www.WallysPartyFactory.com. Here you can find more information regarding products, store hours, upcoming events, and unique party ideas.