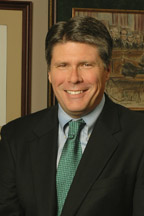 The Irish Legal 100 represents our most vibrant Irish network designed to bring people together, foster modern relationships with Ireland and to advance the interests of Irish America
Houston, TX (PRWEB) March 27, 2013
Article provided by Houston Car Accident Lawyer - Michael P. Fleming & Associates, P.C.
The Irish Legal 100 is comprised of some of the most accomplished and distinguished lawyers of Irish descent from all across America. Lawyers are chosen from law schools, law firms, the judiciary and industry.
"The Irish Legal 100 represents our most vibrant Irish network designed to bring people together, foster modern relationships with Ireland and to advance the interests of Irish America."
For more information log visit the Irish Legal 100 website here.
About Houston Personal Injury Attorney, Michael P. Fleming
Mr. Fleming is the managing partner of the Houston based Michael P. Fleming and Associates, P.C.. He has been a practicing attorney in the Houston area for over 25 years. He is licensed as an attorney in Texas and New York and as a solicitor by the Law Society of Ireland (the authority that regulates Irish solicitors). He previously served as the elected County Attorney for Harris County, Texas. Mr. Fleming was elected Harris County Attorney in 1996 and re-elected in 2000. In that capacity, he managed a staff of over 240 and an annual budget of thirteen million dollars. His office provided civil legal representation to Harris County, Texas and all of its departments, elected officials and employees.
As a practicing attorney, Mr. Fleming has represented clients in the state and federal trial and appellate courts including arguing and winning cases before The Supreme Court of the United States and United States Court of Appeals for the Fifth Circuit. He is Board Certified as a specialist in Personal Injury Trial Law and Residential Real Estate Law by the Texas Board of Legal Specialization and is rated AV by Martindale-Hubbell. He is also certified as a mediator.