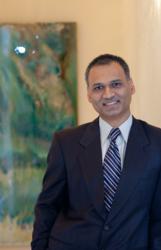 Houston, TX (PRWEB) March 26, 2013
Imagine being able to visualize the "after" results of a breast augmentation before surgery. It is now possible! Houston's own Dr. Swet Chaudhari, a double board-certified plastic surgeon, is pleased to announce this unique ability to Houston women.
Dr. Swet Chaudhari, of SunCoast Plastic Surgery, is one of the few Houston plastic surgeons to have breakthrough 3-D Imaging software allowing patients to be more involved in their breast augmentation process. Crisalix is a web-based software that patients can access from home at http://www.suncoastplasticsurgery.net. The patient is given easy instructions to take three photographs uploaded to the software. Patients just contact Dr. Chaudhari's office for a free consultation and review the 3D imaging of their breasts, which can be modified to add any size implants, creating a near-perfect 3D simulation of their breast augmentation. The software also allows adding various types of clothing such as gowns and swimsuits to enhance the experience.
Dr. Chaudhari serves patients in Friendswood, Pearland, League City, Clearlake, and the surrounding communities in Texas; specializing in cosmetic surgery of the face, breast augmentation/reduction, body contouring, mommy makeovers, and female rejuvenation. His office is located at 400 W. Parkwood Ave., Suite 116 Friendswood, TX 77546. For more information, visit http://www.suncoastplasticsurgery.net or call 832-398-0112.