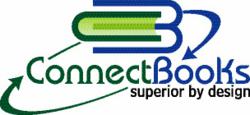 Spend (company) money as if it were coming out of your own pocket.
Chantilly, VA (PRWEB) March 27, 2013
Maintaining cash flow is an essential part of any business. The phrase "Cash is King," is used often to emphasize just how important it is. The tips below will provide business owners and accountants with ways to increase cash flow.
1. Regular maintenance is key
Maintain control of the company's cash flow by monitoring it closely and on a regular basis. While this may seem tedious, it is one of the most important tasks for any business to conduct. Business cycles should be evaluated in order to determine how frequently cash flow forecasts should be reviewed. ConnectBooks allows users to monitor cash flow as frequently as they want to by providing anytime, anywhere access to users' Sage 50 accounting data.
2. Spend money as if it were coming out of pocket
Research the best prices on fixed costs such as utilities and rent in order to put money into more cost effective places in the company. This includes providing staff with the tools and training needed.
3. Expand the company's offerings
Step outside of the comfort zone and expand product offerings. Ensure that products stay relevant and evolve as the customer base does. By offering a diverse selection of products and services, additional sales will come—often without the need for additional investments.
4. Invoice intelligently
Prepare invoices on time, or even ahead of schedule if possible. Sending out invoices electronically (as a PDF file or in an email) is efficient and timelier than sending them through snail mail. When handling invoices, enforce the terms of the sale to ensure payments are made by customers in a timely manner. This will help you stop being a benevolent banker.
5. Encourage quick payments by using incentives
One way to encourage quick payments from customers is to offer an early discount. From the ConnectBooks mobile app, users can take advantage of the Who Owes Me menu option to see, in descending order, what customers owe the most money. In addition to getting paid quicker and generating income for the company, suppliers can also be paid as payments come in.
6. Think outside of the box
Use non-traditional channels for products and services such as social media, websites, industry-related magazines and publications, or even cross-promotion between local businesses. A little bit of creativity can go a long way.
ConnectBooks for Sage 50 is a mobile app that has been designed to work with Android and iOS devices. In addition to the tips provided above, ConnectBooks helps users maintain a positive cash flow for their business. It provides users with a way to view sales invoices, see how much money they owe to vendors (as well as how much is owed to them), check on their inventory, view customer contact information, and much more. ConnectBooks for Sage 50 is currently available on the iTunes and Google Play stores for download onto most Android and iOS devices.
Click here to go to our website to subscribe or review the benefits and features of ConnectBooks.
About the Company:
ConnectBooks for Sage 50-Canadian Edition and Sage 50-US Edition are products of IntelleApps, LLC. IntelleApps is a fast growing company with an exclusive focus on developing state-of-art mobile apps for the Apple iOS and Google Android platforms.
IntelleApps is located in Chantilly, VA, USA and is a Sage Development Partner. Sage Corporation is the Creator and Owner of the Sage 50-Canadian Edition and Sage 50-US Edition accounting software products.