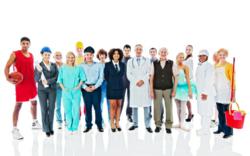 Never trust anyone who comes in direct contact with your child.
Cathedral City, CA (PRWEB) March 29, 2013
America is a different place than it was when Ozzie & Harriet, Howdy Doody, and Mickey Mouse were on television. Today's children are bombarded with violence, sexuality, and mayhem every day via television, music, the Internet, and on the Nightly News. Parents must be even more vigilant to protect their precious ones from such negative influences. But that's only through methods they can control.
John DiViggiano, President of Spectrum Business Solutions, LLC offers this sage advice to parents, "You must demand that schools, businesses, volunteer organizations, and youth clubs thoroughly background check their employees for past sexual offenses; only then can you be assured that your children are protected from predators while away from your watchful eye".
Spectrum Business Solutions has made sex offenses a standard part of it's "InstaCriminal"(tm) background check package, which searches tens of millions of databases throughout the Country for registered sex offenders, and others who have sex offenses attached to their court records.
Mr. DiViggiano adds, "Any number of businesses come in contact with your children on a daily basis, for example, fast food restaurants, hobby shops, scouting troops, after school programs, convenience stores..... the list goes on and on, so it is clear to see how important thorough background screenings for sex offenses has become". If you are a business owner, and you employ people or volunteers to deal with children on a daily basis, you must protect the child and yourself from sexual predators. Liability for not thoroughly background checking an employee who commits a crime against a child can be astronomical. Not to mention the emotional and physical damage to the child and the family.
Criminal sexual offense record searches are now an integral part of all Spectrum Business Solutions, LLC's search packages, also known as the "Defender Series(tm) product, which can be custom-tailored to any industry. As John DiViggiano states, "Any business who uses Spectrum to vet their employees, are assured that criminal sexual offense searches will be automatically applied to each applicant, regardless of the industry, or depth of the search selected. It will always remain an important and basic part of any Spectrum search package". That is one of the many reasons why concerned parents should ask those who have contact with their children if they use Spectrum Business Solutions, LLC to screen their employees.
Spectrum Business Solutions, LLC is based in Cathedral City, CA (Palm Springs), and serves businesses and volunteer organizations nationwide, with a unique online portal that puts useful information at your fingertips. Established accounts can do searches 24/7/365 with the click of a mouse. Now, sex offense records are part of its suite of business loss prevention services.