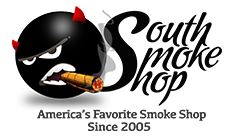 We are expanding our selection to offer our clients a bigger variety of products to allow them try different brands while staying within their budget
Miami, FL (PRWEB) March 26, 2013
South Smoke Shop has added a variety of new cigar brands to their product line up. According to Martin Gonzalez, owner of South Smoke Shop, the nationwide wholesale distributor of tobacco products and accessories added the new products to expand their selection and to give their customers a wider variety of products to choose from.
"We are expanding our selection to offer our clients a bigger variety of products to allow them try different brands while staying within their budget," Gonzalez said.
The company is known for their vast selection of little machine made filter cigars, and their new products bring even more brand names to their selection. South Smoke Shop will now carry the following cigar brands:

Bang Bang
Popular
Beach Palm
Noble
Action
Body Shot
Crown Appeal
White Owl
The cigars are now available for sale, along with South Smoke Shop's usual cigar brands.
About South Smoke Shop
South Smoke Shop was founded in 2005, and is part of a network of nationwide wholesale distributors of tobacco products and cigar accessories. For more information about the company, visit: http://www.southsmokeshop.com/