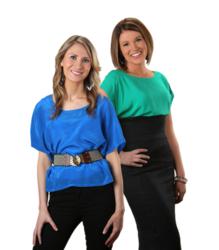 Boise, Idaho (PRWEB) March 27, 2013
While spending on home and garden improvements may have withered during the recession, this industry still represents over 1.5% of the U.S. Gross Domestic Product. From do-it-yourself kitchen redecorating to contract landscaping projects, homeowners continue to seek budget-savvy ways to increase property values. Bottom line: a good chunk of household incomes are spent at nurseries and home improvement stores.
TheKrazyCouponLady.com founders offer a valuable blend of tools and tips to help families keep home and garden projects affordable:
Salvage thinking. Building surplus and resale stores are fantastic resources for inexpensive project supplies. Oak flooring, for example, usually runs between $4-$10 per square foot through a typical home retail store; many building resellers offer the same product for $1-$3 per square foot. Search online for a reseller in your area through the Building Materials Reuse Association (BMRA)—a national non-profit dedicated to facilitating reuse and recycling of recovered building materials. Another option is the local "Restore" operated by Habitat for Humanity. Find cut-rate home and building supplies (and appliances) and help fund new homes for those in need.
Sale Savvy. Sale watching isn't just for the grocery store. Home and garden stores offer regular sales on plants, shrubs, trees and tools. When tracking sales, don't get caught in the "spring only" mindset. End-of-season fall sales feature some of the deepest discounts of the year. Apply the same thinking when seeking contractors for services like painting, window and garage door installation; winter is the slow season and serious discounts are common.
Shop online through Ebates. Online home improvement purchases made through Ebates nets shoppers cash back rebates (as high as 25%) from over 1,500 major retailers nationwide. Do-it-yourselfer dream stores like Lowes and Ace Hardware offer a minimum of 3% cash back on all purchases. Such retailers periodically increase cash back percentages to drive sales, so stay vigilant.
Consider discounted gift cards. Maximize home project dollars by using trustworthy discount gift card sites like Raise.com, Plastic Jungle or Cardpool.com, where recipients unload unwanted cards at low prices. Raise, for example, currently offers gift cards to Home Depot and JC Penney for 7%-17% below retail value. That could be the difference between enjoying that bathroom remodel and letting it go another year.
Stay current. If you're struggling for project ideas, turn to social media sites like Facebook or Pinterest for inspiration. TheKrazyCouponLady.com also offers regular tips—like the Knockout Knockoffs segment—for redecorating at a huge savings. In addition, many local universities and county extension agents provide free advice for landscape and garden projects. Home and garden magazines and websites (like Better Homes and Gardens) are also excellent sources for ideas.
Just DIY. Pest control and lawn fertilizer companies can really pile on the monthly or quarterly expenses. Save serious cash and keep things more natural by doing it at home, yourself! For example, make a basic plant food by combining a teaspoon each of baking powder, Epsom salts and ammonia. Kill bugs with a minced garlic clove, warm water and four drops of dish soap. Find tons of other great tips at TheKrazyCouponLady.com's At Home section.
Surprise savings. Scout out local neighborhoods where home teardowns are frequent, keeping an eye out for rebuild signs on properties. Contact the contractor and ask for permission (written or email is best) to take plants and yard materials, plants and fencing. Make sure to leave the site tidier than when you arrived to respect the neighbors. Bring a copy of the written permission to share with curious neighbors.
Consumers who keep these tips in mind will realize big savings on home improvement projects. To find the best frugal living tips, coupons and sales, visit TheKrazyCouponlady.com.
Heather Wheeler and Joanie Demer, founders of TheKrazyCouponLady.com and authors of Pick Another Checkout Lane, Honey! are money saving, bargain shopping and frugal living experts. With their knowledge and savvy, they've sold over 50,000 books, garnered 5 million viewers per month at http://www.thekrazycouponlady.com, over 900,000 Facebook fans and more than 30,000 Twitter Followers.