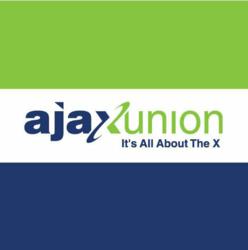 With our new guest blogging service, we can connect a small
business to an established blog with a built-in readership ...
New York, NY (PRWEB) March 28, 2013
Internet marketing agency Ajax Union, available at http://www.AjaxUnion.com, is now spotlighting its newest service, guest blogging. The company, based in New York, has been using blogs and other new media formats to promote small businesses for years. Combining the capabilities of social networks like Facebook, Twitter and StumbleUpon, individualized, site-specific blogs, optimized page content as well as press releases and articles, Ajax Union is able to effectively raise a small business' online profile and Google search ranking. Now, it's offering clients the opportunity to be showcased as a guest blogger on relevant blogs to help find new customers.
"Having a blog on a company's site is important for their site to become relevant to Google and to include clients and customers in everything that's happening with the business. The best way to immediately be seen by a new audience, however, is to be featured on an already high-traffic blog relevant to a company's services. With our new guest blogging service, we can connect a small business to an established blog with a built-in readership that's already interested in the kinds of products and services that business deals in. They'll be reaching exactly the audience that will be most likely to become customers." said Joe Apfelbaum, CEO of Ajax Union.
Ajax Union is adding the guest blogging service to their proven search engine optimization (SEO) and keyword tracking services to provide a new method of building a company's reputation, audience, and customer base. The blogs are selected to specifically match the area of interest a business operates in to maximize conversions and cultivate new customers.
One Ajax Union client, BibbySitter has experienced success with the guest blogging plan. The company offers a revolutionary bib that easily attaches to high chairs to keep children from standing up or falling out. After using the Ajax Union guest blogging service, BibbySitter was featured on two prominent parenting blogs: First Time Mom and Dad and A Happy Hippy Mom, which exposed the company to a new audience and raised its online profile significantly. Similar matches can be made for just about any company or service, allowing a small business to find the niche it's most likely to find interest in.
To find out more about Ajax Union and online marketing, visit the company online or call 1-800- 594-0444. They search engine agency can also be found on several social networks, including Facebook and Twitter.