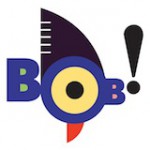 The local surrounding community makes Studio Pulse so much more than a place to workout
(PRWEB) March 26, 2013
Every year, the entire Southbay community participates in voting for their favorite local business so that everyone else will be acquainted with the great product or service offerings of that business. The Beach Cities and especially the Southbay is a very small and tight knit community filled with quaint and family owned businesses that depend on local support to stay afloat. These businesses add the character and charm to the beach cities they exist in and make it a unique place to not just visit but to live in. The Easy Reader is the liaison between the people and the businesses; reporting on the best, the new and the exciting for both tourists and locals.
The Best of the Beach is an annual survey held open to the public during which the entire population of the Southbay Beach Cities including Manhattan Beach, Hermosa Beach and Redondo Beach will vote for their favorite business in its specific category. The categories include everything across the board from dining to retail to fitness. In the category of the Best Neighborhood Gym, Studio Pulse came out on top, surpassing even the 24 Hour Fitness clubs in both Hermosa Beach and Manhattan beach as the runner up.
Studio Pulse owes its number one rank to its loyal clients that not only keep its doors open, but provide a local community space where people meet and come together to get in shape and stay healthy. The word "neighborhood" in the winning title is key to the success Studio Pulse is experiencing; the local surrounding community makes Studio Pulse so much more than a place to workout. Friends, family, co-workers, acquaintances come together to relax, relieve stress, have fun and socialize while getting in shape and staying fit together. These people add the soul, the energy and the sense of community back into the public spaces where people interact and keep the essence of small beach towns alive and thriving.
About Studio Pulse: Convenient to the South Bay in the Whole Foods Plaza in Redondo Beach, Studio Pulse, a Mad Dogg-licensed studio, offers Spinning® , Strength Training, Core and Stretch classes. With their tag line of Spin Sculpt Stretch, Studio Pulse offers Real Workouts, Real Motivation and Real Fun.