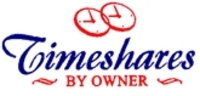 (PRWEB) March 27, 2013
Timeshares By Owner announces that the Florida Legislature is considering new legislation that will greatly restrict ability to resell timeshares. The developers' lobbyists added an amendment to HB 7025 that would devastate rights to transfer timeshares.
If this law passes, than the only way to buy a timeshare will be from the resort.
Maintenance fees are averaging $800 per week ($41,600 for 52 weeks) and are increasing at a rate faster than inflation.
Owners are desperate to get rid of their timeshares, yet the resorts do not have a resale program and will not take back the timeshare.
HB 7025 would heap the following additional injustices on the backs of timeshare owners.
1. Make the timeshare reseller liable for up to $10,000 fine if buyer does not pay the maintenance fees.
2. Make the timeshare reseller liable for maintenance fees after the closing (in addition to the fine).
3. Impose even more fees on timeshare resales. The resorts currently charge a transfer fee (Wyndham charges $299) and now there will be an "estoppel letter fee".
4. Would not prevent unreasonable delays to the transfer process. Actually makes it worse. Transfers are now taking 4 months to complete.
5. Impose so many fees, restrictions and litigation risks on title companies that closing costs will skyrocket and no title company would ever want to perform a timeshare transfer unless it's for the resort.
6. Enriches the timeshare developer at the expense of the poor timeshare reseller.
The only way to stop this is if timeshare resellers act now. Call the following legislators and tell them to stop HB 7025.
State Representative Debbie Mayfield 850-717-5054.
State Representative Doug Holder 850-717-5074
House Speaker Will Weatherford 850-717-5038
State Senator Don Gaetz 850-487-5001
For more information and to express you support email: info(at)timesharesbyowner(dot)com.
ABOUT TIMESHARES BY OWNER®
Timeshare By Owner® has been in business for over 15 years and is dedicated to helping timeshare owners sell or rent their timeshares and to helping vacationers find their perfect vacations! For more information on Advertising Platforms for motivated sellers and renters, contact Timeshares By Owner® at 888.707.TIME (8463), or email info(at)timesharesbyowner(dot)com.