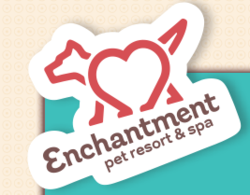 Steeple trains at Enchantment Pet Resort to prepare for the invitation-only Purina Pro Plan Incredible Dog Challenge.
Rio Rancho, NM (PRWEB) March 26, 2013
Enchantment Pet Resort has announced that its training director, Kim Terrill, and Steeple, her canine partner, were winners in the large dog agility competition at the Purina Pro Plan Incredible Dog Challenge. The regional competition recently took place in Las Vegas, Nevada. Regional winners advance to the 16th annual finals this October in Gray Summit, Missouri.
"It takes a lot of work, but we always have fun training, practicing and competing," said Terrill. "The amount of talent among these dogs is amazing. It's an honor to win in any category."
Events at the two-day competition included flying discs, hurdle racing, agility and dock diving. Steeple trains with Terrill at Enchantment Pet Resort to prepare for the invitation-only Purina Pro Plan Incredible Dog Challenge regional and other agility competitions.
The team won first place in the large dog agility competition. The timed course includes a series of obstacles, including jumps, weave poles, a teeter ramp and a high dog walk. Canine athletes are divided into categories for large and small dogs. Terrill and Steeple earned second place in the weave pole dog challenge, where Steeple quickly maneuvered a line of 30 poles – two and one-half times the length of a normal set of weaves.
When she's not competing, Terrill helps dogs and their owner/handlers master agility skills at Enchantment Pet Resort and prepares them for local and national competitions. Dogs must first complete a basic obedience class before they are eligible for Agility 101, a six-week introductory course to obstacles and agility competition skills. Agility 201 is an intermediate course that teaches obstacle sequence and specific obstacle skills. Owners and their pets become more adept through training and practice. Those who wish to compete can take individual advanced classes at four skill levels.
About Enchantment Pet Resort:
Enchantment Pet Resort is a recognized "Best of the City" full-service pet care facility located in Rio Rancho, New Mexico that offers grooming, pet training and dog boarding. Service options include doggie day camp, overnight accommodations, manners classes, swimming lessons, agility training, grooming and massage. All staff members are trained in Red Cross pet CPR. For more information about Enchantment Pet Resort, visit http://www.enchantmentpetresort.com/.