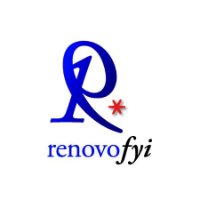 As a fully engaged financial report writing solutions vendor, we listen and quickly respond to our partners' needs.
Ft. Lauderdale, FL, (PRWEB) March 26, 2013
Renovofyi Corporation today announced it has been awarded a CRN 5-Star Partner rating in CRN's 2013 Partner Program Guide. The 5-Star Partner Program rating recognizes an elite group of Partner Program vendors who give solution providers the best partnering elements in their channel programs. Renovofyi's win is based on investments in program offerings, partner profitability, partner training, education and support, marketing programs and resources, sales support and communication.
The CRN Partner Program Guide is the definitive listing of manufacturers and software publishers that service solution providers or provide products to the IT Channel. The guide recognizes those vendors who have channel programs and derive a portion of their sales through the indirect IT Channel.
Renovofyi partners with companies and professionals that recommend, sell, implement, or embed their financial reporting and analysis solutions. The programs are designed to expand partner sales through access to best-in-class financial report writing solutions; networking, implementation, technical and sales support; on-site and on-line training; leads and customer registration; NFR availability; access to an exclusive partner website; partner and client webinars and videos; marketing resources; scheduled sales and marketing communication; and so much more. For more information on the Renovofyi Partner Programs, visit sales(at)renovofyi(dot)com.
"The companies listed in CRN's 2013 Partner Program Guide represent a comprehensive list of the best channel programs in the market today," said Kelley Damore, Senior Vice President and Editorial Director, for UBM Tech Channel's CRN. "The 5-star award is reserved for vendors that understand that a successful partnership does not rely solely on the technology. By offering their partners tools, education and regular updates, vendors on this list go above and beyond traditional support to ensure a mutually beneficial partnership."
"We are extremely gratified to have received a 5 Star Partner rating in the CRN 2013 Partner Program Guide," states Spencer Kuo, Renovofyi AVP and CRN Channel Chief. "From day one, we have been committed to our strategic and general ledger partners' success. As a fully engaged financial report writing solutions vendor, we listen and quickly respond to our partners' needs, and use their feedback to develop even more comprehensive products, programs, training and support. Having those partner program elements recognized by CRN is very rewarding."
The 2013 Partner Program Guide will be featured on CRN.com and the 5-Star Partners listing will be highlighted in the March 2013 issue of CRN.
About Renovofyi http://www.renovofyi.com
Renovofyi Corporation is quickly gaining market share with its next generation financial report writing solutions which are distributed by a network of reseller partners and general ledger providers. The company's solutions utilize the industry's latest technologies, are 100% web based, either on premise or in the cloud (SaaS). Renovofyi's solutions include Renovofyi, a financial report writer that offers a streamlined method of designing, generating and distributing financial statements; Currencyfyi, a currency translation solution that offers currency restatement and consolidation for foreign subsidiaries; Connectfyi, that provides the integration to work with any general ledger system; and Cloudfyi is the complete Renovofyi Suite deployed in the cloud. For more information or to see a demo, visit http://www.Renovofyi.com.
About UBM Tech Channel http://www.ubmchannel.com)
UBM Tech Channel, a UBM company, is the premier provider of IT channel-focused events, media, research, consulting, and sales and marketing services. With over 30 years of experience and engagement, UBM Tech Channel has the unmatched channel expertise to execute integrated solutions for technology executives managing partner recruitment, enablement and go-to-market strategy in order to accelerate technology sales. To learn more about UBM Tech Channel, visit us at: http://www.ubmchannel.com.
UBM llc (http://www.ubm.com)
UBM llc is a leading global business media company. We inform markets and bring the world's buyers and sellers together at events, online, in print and provide them with the information they need to do business successfully. We focus on serving professional commercial communities, from doctors to game developers, from journalists to jewelry traders, from farmers to pharmacists around the world. Our 6,000 staff in more than 30 countries is organized into specialist teams that serve these communities, helping them to do business and their markets to work effectively and efficiently. For more information, go to http://www.ubm.com
Renovofyi Contact
Sharon Woolley
Renovofyi Corporation
954-530-3580 x 309
press(at)renovofyi(dot)com
UBM Contact:
Betzi Hanc
UBM Tech Channel
508.416.1182
betzi.hanc(at)ubm(dot)com