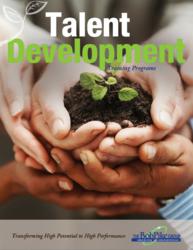 This seminar is by far the most beneficial use of training time and dollars spent. This has immediate impact on my work and life outside of work.
Eden Prairie, MN (PRWEB) March 28, 2013
High-performing teams are still one of the best methods for achieving outstanding results. Yet they are often poorly managed or not even encouraged to develop. Creating a positive work environment is key to the growth of any organization.
The Bob Pike Group offers a people-development strategy to help managers discover and capitalize on their strengths and use those strengths to do great things within their organization. The Creating High Performing Management Teams process provides proven approaches to creating and sustaining management teams that achieve their goals and get results.
The Bob Pike Group will host a two-day Creating High Performing Management Teams workshop at its Eden Prairie, MN headquarters April 18-19, 2013. This skill-building workshop has managers engaged and actively involved learning core team building skills. This is not a "sit-and-get" process. Participants roll up their sleeves and dig into tough people issues and learn the critical skills needed to turn low-functioning groups into high-performing teams. Managers leave these training and coaching sessions with greater self-confidence and new techniques to be more effective on the job, new people skills to build effective relationships, and new tools to improve productivity.
As a special introductory pricing for this workshop only, The Bob Pike Group is offering buy one regular priced registration and get the second registration free! Click here for information.
About The Bob Pike Group
The Bob Pike Group has provided train the trainer workshops and consulting services to individuals and corporations for more than 30 years. Bob Pike is the pioneer of the participant-centered training method and has a well-earned reputation as "the trainer's trainer." More than 125,000 people have gone through his Creative Training Techniques Boot Camp and more than 200,000 copies of his Creative Training Techniques® Handbook have been sold. There simply is no one in the training industry as well known and respected as Bob Pike. The Bob Pike Group trainers take those same methods and passion for learning and funnel them into interactive sessions in any training platform or mentoring format.