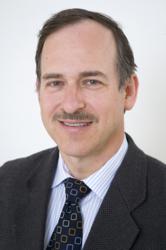 Babies' skin is thinner than adults and therefore absorbs the UV rays even more rapidly than adults' skin.
Roslyn, NY (PRWEB) March 26, 2013
There is nothing to compare to a warm spring day to shake off the seclusion of winter and beckon families to outdoor fun. But according to N.Y. dermatologist Joshua Fox with Advanced Dermatology PC, "parents need to be particularly cautious to protect their babies' delicate skin from the sun while doing so." The skin may be more prone to sun damage and early genetic damage. Dr. Fox advises that parents follow the guidelines of the American Academy of Dermatology and take every effort to keep babies age 0-6 months out of the sun altogether if possible.
"Babies' skin is thinner than adults and therefore absorbs the UV rays even more rapidly than adults' skin," Dr. Fox explains. "In addition, human skin develops melanin, the pigment which gives color to skin, over time. Babies have less melanin than adults and this is another reason they have less protection from the sun."
Professional Organizations Agree on Need to Protect Babies' Skin.
There is agreement between the numerous professional organizations such as the Centers for Disease Control, US Environmental Protection Agency and National Council on Skin Cancer Prevention, as well as the American Cancer Society, Skin Cancer Foundation and the New Age Skin Research Foundation, all of which promote public awareness about comprehensive sun protection.
Dr. Fox shares these tips to protect babies' skin from the sun.
Infants 0-6 months:

Babies under 6 months of age should be kept out of the sun altogether when possible.
Use removable mesh window shields in the car, or UV window film to block ultraviolet radiation from entering the car.
Walk with your baby before 10 am or after 4 pm. A sun protective cover on the stroller will help block the damaging sun rays from baby even further.
Dress baby in clothing that is lightweight, but covers the legs and arms.
Select a wide-brimmed hat to protect the baby's face, ears, and neck. "If you put a hat on your baby in the first few months of life, she will get used to wearing it," Dr. Fox offers.
Babies 6-12 months:
It is safe to use sunscreen. It is important to continue all the above precautions as well Dr. Fox advises.
Dr Fox reinforces the need for a minimum of a broad-spectrum, SPF +15 sunscreen with UVA and UVB protection.
Apply sunscreen 30 minutes before going outside and then reapply every two hours or after swimming or excess sweating. Apply to any areas left uncovered by clothing.
The first sunscreens were alcoholic solutions which offered modest protection against the sun and washed off easily. "We've come a long way with sunscreen protection since the 60s," Dr. Fox explains. We advise our patients to use of a good sunscreen with SPF of higher than 15 on their babies at 6 months when going outside and hope that it will become second nature to regularly apply sunscreen.
UV Rays
Ultra Violet Rays (UVR) are composed of UVA rays, UVB rays, and UVC rays. The upper atmosphere filters out the UVC rays, but UVA and UVB rays penetrate the atmosphere and are the rays that can damage human skin. Intense and intermittent exposure to UVR and sunburn during childhood and infancy are linked to increased risks of melanoma.
"There is more research needed to understand the effects of sun on babies' skin, as most research has been done on adults. But the important guidelines for protecting babies' skin are sure ways to reduce the risks and protect babies' skin for a full and healthy lifetime."
Joshua L. Fox, M.D., F.A.A.D., is the founder and medical director at Advanced Dermatology P.C. He is a leading authority in the field of dermatology with expertise in skin cancer, cosmetic surgery and laser procedures and is program director of a fellowship in laser and cosmetic surgery. He earned his medical degree from the Mt. Sinai School of Medicine in New York. He completed an internship at Maimonides Hospital in Brooklyn, followed by a three-year dermatology residency at the New York University School of Medicine. Dr. Fox is a Fellow of the American Academy of Dermatology.
Advanced Dermatology P.C., Center for Laser and Cosmetic Surgery (New York & New Jersey) is a premier medical practice with ten locations throughout Long Island, Queens, Manhattan and New Jersey. The practice provides cutting edge medical, laser & cosmetic dermatology and plastic surgery services. Each board certified physician in the practice is recognized as an expert in his or her specialty. Collectively they are active lecturers, media guests, authors and researchers. http://www.advanceddermatologypc.com