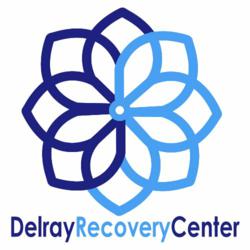 We hope this new infographic serves as a wake-up call for people, particularly for teens, who may not think their drinking is a problem
Delray Beach, FL (PRWEB) March 28, 2013
Florida's Delray Recovery Center is a treatment facility that offers personalized programs to overcome alcohol and drug addiction, eating disorders and co-occurring disorders. The center has seen first-hand what alcohol abuse can do to an individual and is releasing a new infographic on the dangers of abusing alcohol to help others understand how hazardous a substance it can be.
Nearly 17 million Americans have a serious problem with alcohol, but only 3 million ever seek help. Alcohol is the top drug of choice for teenagers in the U.S., and alcohol-related car crashes are American teenagers' leading cause of death. These are just a few of the statistics reported by the new alcohol abuse infographic released by Delray Recovery Center.
"Teens especially may think drinking is fun and cool," said Delray Recovery Center Chief Operations Officer Doug Petri, "but we hope to point out that it can also be deadly. Not everyone who has a drink instantly becomes addicted to alcohol, and this infographic clearly explains the difference between alcohol abuse and addiction. We hope it will also prompt people to receive help before they even hit the addiction stage when they see the devastating consequences alcohol can bring."
Alcohol addiction arises when a person develops a physical dependence on the drug and the person continues to drink despite the myriad negative effects alcohol brings, the infographic explains. Alcohol abuse, on the other hand, is a pattern of drinking that still comes with problems but has yet to develop into a physical dependence.
The infographic reports more than 85,000 deaths are attributed to alcohol each year, whether they stem from the psychiatric effects, injuries or other alcohol-related problems. Alcohol issues cost the nation's health care system an estimated $35 billion per year. An annual 3 million violent crimes in the U.S. are related to alcohol, with the offender perceived as being under the influence.
The Bureau of Justice Statistics reports more than 33 percent of convicted jail inmates had been using alcohol at the time of their offense in 2002. While the number was down from more than 40 percent in 1998, a significant number of people end up with jail time from offenses committed while drinking.
"We hope this new infographic serves as a wake-up call for people, particularly for teens, who may not think their drinking is a problem," Petri said. "Alcohol abuse and addiction are big problems that can quickly escalate if left untreated."
Located in Delray Beach, Florida, Delray Recovery Center offers individualized treatment programs for alcohol and drug addiction, eating disorders and co-occurring mental health issues. The center has long been providing a soothing environment while its certified staff designs programs that are comfortable, safe and unique to the individual, elements that can ultimately lead to success and a sustained life of recovery.