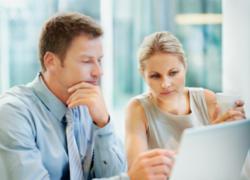 Building Stronger Individuals, Communities and Businesses
Clarkston, MI (PRWEB) March 27, 2013
Today Kastler Consulting Group announces a new product line to aid financial professionals working with clients that need financial planning, budgeting, and general money management assistance, the Family Financial Solution Series (FFSS) – Professional Edition. The goal is to educate and provide real solutions to clients on financial basics, living within their means, setting long-term goals, retirement planning, and how to build up wealth.
People of all income groups have experienced consequences of the Great Recession such as foreclosures and bankruptcies. Finance professionals struggle with lack of resources and tools to help people get back on track. It can take years to recover and there's very little help available. Most sophisticated software tools are expensive and geared toward people that already have a lot of money, not those struggling.
This is where Kastler Consulting Group enters the market with its Professional Edition software solution. Identical in capabilities to the previously available Family Financial Solution Series for Individuals, the Professional Edition gives financial professionals the ability to serve an unlimited number of clients with just one software license.
Founder of Kastler Consulting Group, Mike Kastler, explains, "By extending our original FFSS software solution for individuals to the professional market, we're able to provide consistency in the product offering, giving the professional a financial tool to use with their client in their office. The client can then go home and use the same tool to further their understanding of the financial situation. It's the best of both worlds, professional assistance in the professional's office and then client in-home continuity."
"What sets our software program apart from the competition," adds Kastler, "is that we have taken a complicated end-to-end financial planning and budgeting process and made it as simple as possible while bringing the client and the professional together on the same page."
For professionals, this is an excellent tool that adds value to existing clients and can be used as a marketing advantage to gain new clients as well. Kastler has set up an easy-access -website for downloading the application and receiving upgrades. The application even has a number of bonus financial apps that are helpful in many every day decisions, including kids programs.
About Kastler Consulting Group
Kastler Consulting Group, LLC is a Michigan-based company with a mission of "Building Stronger Individuals, Communities and Businesses," through financial literacy and financial wellness tools and services.
Michael T. Kastler is the founder, a Budgeting Coach, developer of the Family Financial Solution Series, and author of a personal finance book, "Get a G.R.A.S.P. on Your Budget and Your Cash." His budgeting money tips blog that helps individuals become financially literate, debt free and meet their financial goals can be found at BudgetingMoneyTips