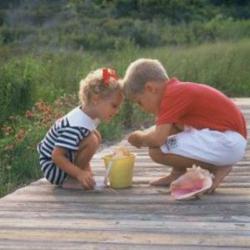 Free or almost free family vacation activities add extra value to any family vacation.
Tampa, Florida (PRWEB) March 27, 2013
"High value, no cost family vacation activities add extra value to any family vacation," says Nancy Nelson-Duac, co-founder and editor for theFamilyTravelFiles, com. She continues, "Finding family vacation deals takes a little sleuthing but we have plenty of discoveries to share."
The popularity of the "Free, Almost Free" activity folder at theFamilyTravelFiles.com increased 25% during the past 12 months. With 2013 summer vacation planning well underway the trend is holding. The bargain suggestions featured at the popular family travel planning website include guided nature walks, puppet making, culture quests, stargazing, owl prowls, free music venues, art encounters, cooking classes, golf lessons, and complimentary museum days.
Free family vacation fun includes yoga in Miami and museum days in San Diego. Admission to the Intel Museum in Santa Clara, California or the Smithsonian museums in Washington D.C. Boston's Harvard Square is a fabulous place to soak up arts and entertainment and the landmark GM Renaissance Center in Detroit offers complimentary. Add to the vacation savings list - Myrtle Beach kids golf and access to Mother Nature at no cost in any of the National Wildlife Refuges across the country.
An additional source for money saving ideas can be found on the Family Travel files deals page which highlights savings and time sensitive offers from resorts, destinations, cruises, amusement parks and transportation companies. For the latest family travel news follow The Family Travel Files on Twitter (@FamTravelFiles) straight from their homepage.
About theFamilyTravelFiles.com. Founded in 1998, theFamilyTravelFiles.com is one of America's top-rated online family travel resources offering more than 1000 pages of family vacation ideas and trip planning information. The website specializes in family vacation ideas, destination and planning information, family travel advice, and family travel deals. The site features a number of vacation idea folders, such as Secret Places, All Inclusive, Beaches, City Takes, Family Tours, Family Adventures and more.