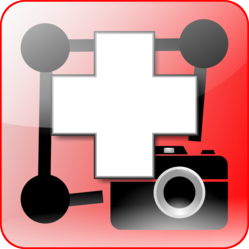 Los Angeles, CA (PRWEB) March 26, 2013
As a leading developer of image processing solutions and Optical Character Recognition (OCR) technology, Card Scanning Solutions, CSSN Inc. recently launched MedicScan® GO, a mobile application and technology linked to a cloud based OCR service. Transforming medical insurance card management, MedicScan® GO technology enables image capture and process of medical insurance cards via iOS mobile devices such as iPhone, iPad, and iPad Mini. MedicScan® GO mobile technology adds medical insurance card scanning and reading capabilities to mobile healthcare application, which results in better workflow, reduced costs and time, greater efficiency, and increased productivity.
MedicScan GO® is a native iOS technology, which captures the image of the insurance card using the mobile device camera. Once the image is captured, MedicScan GO® technology performs pre-processing on the image which involves cropping and de-skewing of the captured image. Then the image is sent to the cloud for OCR processing, which includes data extraction from the image. Extracted data is presented to the user for visual verification. The benefits of MedicScan GO® technology include improved workflow, faster patient registration and check-in, auto data capture, reduced human error of typing the information manually, saved time, accurate record keeping, and a paperless environment.
MedicScan GO® technology is ideal for patient registration, patient check-in, patient data capture, and billing processes in a wide variety of settings such as, medical offices, hospitals, and medical clinics.
MedicScan® GO technology is available for integration to any PMS/EHR application. Once integrated, these applications will have a better patient registration, patient check-in, and patient data capture process on mobile devices. This flexibility will result in the ability to capture patient data and card images faster, resulting in a more efficient workflow.
The MedicScan® GO application is available from the Apple iTunes Store at https://itunes.apple.com/us/app/medicscan-go/id615038349?ls=1&mt=8. If interested in integrating with MedicScan® GO technology, please contact us at sales@card-reader.com.
Additional information on the image processing solutions offered by CSSN, Inc. can be found at http://www.card-reader.com.
Since 1999, Card Scanning Solutions (CSSN Inc.) has been a leading manufacturer of card reading and image processing technologies. They are renowned for developing an Optical Character Recognition (OCR) and image processing technology that is designed to quickly and accurately read the information from driver licenses, medical insurance cards and other ID cards. Their software provides extensive database capabilities for processing, storing, and manipulating the acquired data automatically and is used among a variety of industries such as hospitality, security, medical, government and more. CSSN Inc. offers cost effective solutions which significantly increase productivity, reduce human error and save time and money.