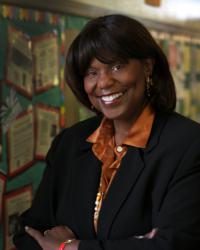 This year, as we celebrate four decades of education innovation in Oakland and the Bay area, we are appreciative of the energy and insight our new board members can share and continue to move our organization forward
Oakland, Calif. (PRWEB) March 29, 2013
The Marcus Foster Education Fund, the 40-year-old non-profit organization that helps Oakland Public Schools improve student academic achievement, has named eight new members to both its governing and emeritus boards with backgrounds including accounting, economic development and revitalization, law, journalism and public relations.
New members are as follows:
Michon Coleman – Trained as an attorney, Coleman is Community & Government Relations Manager for Kaiser Permanente in the East Bay. In addition to the Marcus Foster Education Fund, she serves on the board on summer learning non-profit and volunteers her time and pro bono services for several community organizations. Coleman also serves as secretary of the MFEF.
Charis Fong – Fong has spent the past 17 years working to improve opportunities for low-income families and to build healthy and vibrant communities. Trained as an attorney, Fong has been a leader in the fields of community development and economic development, most recently as the Director of Neighborhood and Economic Development at East Bay Asian Local Development Corporation in Oakland, CA. She is passionate about creating better pathways for OUSD students moving into the 21st century workforce and marketplace.
Randy Horn – A CPA, Horn manages the Oakland office GKK Works an architectural engineering and design firm. Horn's has managed of His qualifications and capability have afforded him the opportunity to manage large-scale institutional capital improvement programs requiring the interaction of contractors, consultants, users, board members, union representatives, and community stakeholders. His construction experience has been focused on education work for K-12, community college, and universities. Horn is also treasurer of the MFEF board.
Byron McCauley – McCauley is senior director of public relations at KnowledgeWorks, a social enterprise based in Cincinnati that develops and supports innovative education initiatives nationwide. McCauley spent 20 years in the newspaper industry in various reporting, opinion writing and editing roles for Times Mirror Co., Gannett Co. Inc., Advance Publications and Scripps. McCauley has been executive speechwriter for Cintas Corporation, a Fortune 600 company, and has served at a board member the Boys and Girls Clubs of America in two cities. He has been deeply involved tutoring and mentoring youth.
Autumn McDonald – McDonald is a consultant with FSG, a nonprofit consulting firm specializing in strategy, evaluation, and research. She has more than 13 years of experience working with foundations, nonprofit organizations, government agencies, school districts, and associations on strategy, program design, evaluation, and advocacy. Prior to joining FSG, McDonald founded and consulted with Catalyst Education Consulting, serving clients such as the National Science Foundation, Achieve, Beyond 12, and NewSchools Venture Fund, among others. She has also managed project teams, directed national strategic initiatives, created and managed evaluation processes, and directed research and curriculum for organizations including Genesys Works, the American Institutes for Research, the Center for Reform of Schools Systems, and Teach for America.
Tony Mirabelli – Mirabelli, Ph.D., is a lecturer in the Graduate School of Education, and a graduate advisor for the Cultural Studies of Sport in Education program at the University of California. He also is the Coordinator of the Tutorial Program for the Athletic Study Center, and an Academic Specialist who works closely with student athletes who have special academic needs.
George Zamora -- Zamora is a Policy and Program Analyst at the University of California Office of the President, where he provides policy development, analysis, and decision support to UC's leadership on issues such as freshman and transfer eligibility and admissions, undergraduate student services and welfare, and campus climate and diversity, among others. Zamora holds a Master's in Public Administration from New York University and a Bachelor's in Sociology from UC Berkeley. He is also an alumnus of the Hispanic Leaders Program at the Universidad Internacional Menéndez Pelayo in Spain.
Board member José Arce is now joining the foundation's emeritus board. Arce is the Director of Finance & Operations for Citi Community Development and Microfinance. He also has served as Citibank's Community Investment Director, Community Lending Director and Community Affairs Manager. Previously, he was the Planning and Development Director for the Spanish Speaking Unity Council in Oakland and a Principal for Design Cooperative – a community planning & architecture firm.
Longtime Board President Denise Saddler said she is looking forward to working with the new members of the board as the Fund celebrates its 40th anniversary this year.
"This year, as we celebrate four decades of education innovation in Oakland and the Bay area, we are appreciative of the energy and insight our new board members can share and continue to move our organization forward," Saddler said. "Dr. Foster, who wanted to bring together diverse constituencies to help students succeed, would be proud of this work."
Executive Director Alicia Dixon praised the hard work of the board and thanked them for their long-term support and perpetuating the mission of MFEF: To develop relationships and mobilize resources that create opportunities for all children in the Oakland public schools to achieve excellence.
"Now, more than ever, as students are challenged to compete in a 21st century economy, we must work alongside educators to help students succeed, whether through increased college access, cultivating critical-thinking skills or providing tutoring and mentoring," Dixon said. "We are now better prepared to help students move into the future successfully."
###
The Marcus Foster Education Fund fosters collaborations between business leaders, educators, parents and civic leaders to support Oakland Public Schools, giving its students an opportunity to achieve excellence. For more information about MFEF, please contact Alicia Dixon at (510) 777-1600, email: adixon@marcusfoster.org