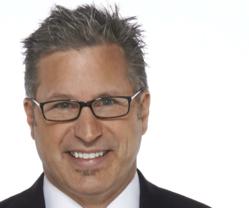 The majority of hiring managers have never had interview training.
Barrington, IL (PRWEB) March 28, 2013
In 2007/2008, The Wall Street Journal featured a series of well read, well intended articles addressing best practices for attracting and retaining talent in a competitive landscape. The CEO's Guide To Talent Acquisition (Eyecatcher Press 2008), celebrating its fifth year in print, is now being offered complimentary as an Ebook until April 30th, revealed critical details that were omitted. The Journal articles, addressed important issues, though missing the most critical factor in attracting the best talent: "The majority of hiring managers have never had professional interview training," says co-author," Dr. Riendeau.
The CEO's Guide To Talent Acquisition: How to uncover talent your competitors overlook (Eyecatcher Press 2008) tackled the issue head-on, delivering a concise and direct lesson that gave up-to-date strategies, techniques and data to hiring managers, long on theory and short on time. Written by Dr. Russ Riendeau, Tim Tolan and Ginnie Garner--all seasoned search professionals with private practices, provided humorous, insightful ideas, that today, five years later, resonate even louder as the hunt for top talent is in full force.
The CEO's Guide To Talent Acquisition complimentary download is being offered until April 30th of this year, to celebrate the success and value the book has brought to thousands of CEOs in the talent acquisition stages throughout North America.
The book introduces immediate methods to improve hiring strategies including, behavior-based interview questions, how to create key initiatives, verifying W2 income to insure value, psychometric testing benefits and how to secure documented success from the applicants.
Dr. Russ Riendeau is senior partner of East Wing Group, Inc., a longtime retained search practice. He is also the author of numerous other books on talent acquisition topics.
For more information, please call 847 363 9789.
This book can also be found on Amazon and Eyecatcher Press.