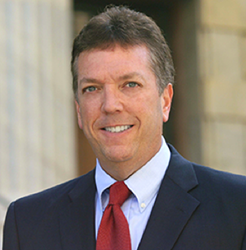 Crowdfunding projects are not like the baseball field in Field of Dreams. Just because someone builds it, people will not come unless you promote, promote, promote.
Tampa, FL (PRWEB) March 26, 2013
Crowdfunding Expert Kendall Almerico, the CEO of ClickStartMe, has released five tips for people to follow before they start a crowdfunding project. While recently discussing why crowdfunding projects succeed, Almerico noted that one key element to every successful crowdfunding project is planning and organization before the project is launched. Almerico has released a video explaining five steps every person or business should take before they launch their online crowdfunding project.
Here are the five steps recommended by the crowdfunding guru:
1. Thoroughly think the project and rewards through before launch. Look at other similar successful crowdfunding projects and see what they did. Learn from their successes, and use them as inspiration. Have friends and family review what the plan and get their input. Make sure there is a compelling story, something people will care about, and rewards that people will want.
2. List and define your network. People who do not have a network of potential supporters before they try to crowdfund a project have a lower chance of success. Crowdfunding projects are not like the baseball field in Field of Dreams. Just because someone builds it, they should not expect that people will come and give them money. A crowdfunding project must be promoted to friends, family, co-workers, social media networks and everyone possible, for it to be successful. Before launch, go through all Facebook friends, Twitter followers, e-mail lists, phone contacts, and anyone other contact. List them all, and categorize them so to be able to market to them appropriately. The pitch to a family member will be different than the pitch to an acquaintance on Facebook.
3. Define the "core" of supporters and get them ready to donate and help on Day One. Before launching a project, list the people who can be absolutely trusted to help promote the project, and who will also contribute without question. These people are the core who will help make the project successful. Make sure the core knows what is expected of them before launch, and make sure they donate to the project on Day One to give the project momentum. Be sure the core has whatever they need to be able to promote the project, Make it easy for them.
4. Research blogs, media and other sources of publicity. Get the names and contact information for bloggers who might write about the project, and reporters or others who might be willing to provide media coverage. Write a short e-mail, or a press release, and have it ready to deliver to them on launch day.
5. Before launch, write every Facebook post, every Tweet and every e-mail that will be sent to each segment of the network. Create a schedule so that every day of the crowdfunding project, the schedule says exactly what to post, tweet or send. Having this step out of the way before starting allows the focus after launch to remain on the tasks that require time during the project, like media attention, requests from donors, and getting rewards out.
Crowdfunding expert Kendall Almerico is the CEO of ClickStartMe.com, the upstart crowdfunding site that "puts the fun in crowdfunding" and is a JOBS Act expert. Kendall Almerico is available for interviews, media appearances and speaking opportunities about any aspect of crowdfunding.