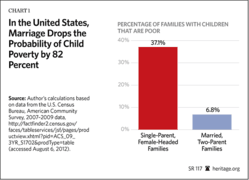 Fatherhood is pretending the present you love most is soap-on-a-rope.
~ Bill Cosby
(PRWEB) March 26, 2013
AncestorEbooks.com speaks out on the problems involved with researching ancestors that were illegitimate (born to unwed mothers, fathers). Although not a term often used today, illegitimate children in most cases were shamed and shunned and didn't fit into the social norm of society. The stigma of illegitimacy changed in the mid 1970s with the percentage of out-of-wedlock births rising from approximately 12% to nearly 80% from 1970 to 2000.
By 2007, according to Marilisa Kinney Sachteleben (Yahoo! News - 13 May 2011) 34% of babies in the US were born to unwed mothers, by '09 unmarried women under the age of 25 accounted for 75% of all births. This causes a real problem for genealogists as the decades pass, possibly more so, states AncestorEbooks.com, than tracing family lines in European countries, simply because of the numbers. However, the keeping of good family records are important for more than aesthetic reasons, the new turn in health care Personal Genomics & Obamacare will rely heavily upon personal genomic history as well as medical history.
According to the CDC (Centers for Disease Control and Prevention) "Family members share genes, behaviors, lifestyles and environments that together may influence their health and risk of chronic disease." Diabetes is one disease that is particularly prevalent in developing countries; China has 90 Million people with the disease and India over 61 million people are afflicted. For this reason AncestorEbooks.com warns of a growing break in the continuous Family Lines history, with the loss of parentage among American families caused by the growing number of unwed mothers having children.
Just using the estimates of breast cancer, which according to the ACS (American Cancer Society) will be the cause of death for 39,620 women in 2013, which runs in families according to Medical Genomics. The genetic test for BRCA1/BRCA2 (breast cancer) will be covered by the Affordable Care Act with no copay. The loss of a family history could put millions of women in jeopardy.
AncestorEbooks.com has statistics about US children born into fatherless homes... 63% of youth suicides (US Dept. Of Health/Census) 90% of runaway children, 85% of rapists, 71% of high school dropouts (National Principals Association Report), 68% of fatherless children are more likely to smoke, drink, or use drugs.
According to the U.S. Census Bureau, ⅓ of American children are growing up without their biological father, causing President Barack Obama, who was raised a by a single mother, to plead with fathers to step up! "In many ways, I came to understand the importance of fatherhood through its absence — both in my life and in the lives of others," Obama wrote in a 2009 Father's Day piece in Parade Magazine. "I came to understand that the hole a man leaves when he abandons his responsibility to his children is one that no government can fill. We can do everything possible to provide good jobs and good schools and safe streets for our kids, but it will never be enough to fully make up the difference."
For those who don't know who their father is: 1) Request a copy of your birth certificate. 2) Get medical records for your birth from the hospital you were born in. 3) Ask your family if they will take DNA tests with you. Whether for the love of our children, families and/or country, states AncestorEbooks.com, "we need to teach our youth to think of the struggles their children will have, before they start having babies out of wedlock".