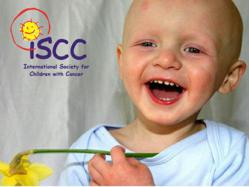 One World One Love, One World One Life !
Irvine, CA (PRWEB) March 26, 2013
There is good news, though. While cancer has risen overall across the globe, child cancer statistics have improved over the last few decades. Most importantly, new cancer research breakthroughs in 2012 point to alternative measures that speed healing and reduce the damaging side effects of traditional past treatments used by doctors internationally.The International Society for Children with Cancer understands a child with cancer. This non-profit, which helps provide care, funding and support to make a difference in the lives of cancer-stricken children, adolescents and their families, recently reviewed several top cancer research discoveries that have helped both children and teens beat cancer.
The cancer research team, MAGIC, led by Canadian physician Michael Taylor, was recently able to pinpoint significant atypical indicators that cause the growth of an invasive brain tumor called medulloblastama. This discovery helps to render treatments and procedures that reduce or even eliminate chemotherapy and radiation therapy side effects.
In either a child or an adult with cancer, more than 30% die from the loss of muscle tissue. Dr. Imed Gallouzi and a group of cancer researchers discovered a byproduct of ocean-derived sponges that prevent this tissue loss in test animals. Their conclusions are that this natural material can be adapted for human use.
Finally, Dr. Frank Haluska developed a medication, ponatinib, that helps kill nearly invulnerable cancer in leukemia patients. It was finally approved by the FDA in early December of 2012.
These and other important cancer research findings have given children with cancer more hope than ever. And with the help of donors from around the nation, including charities like ISCC, those children can receive the help that they need.
The International Society for Children with Cancer is a non-profit, non-governmental, non-political international cancer society. Among the leading child cancer charities around the globe, ISCC is dedicated to helping children with cancer, regardless of their financial status and nationality. This charity strives to connect with those who want to donate to cancer in an effort to save the children by breaking the link between children and cancer. 100% of all donations are tax deductible.