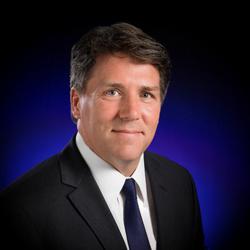 As president of CDA, Dave brings a solid track record of experience in defense systems
SAN DIEGO, Calif. (PRWEB) March 26, 2013
Cubic Corporation (NYSE: CUB) today announced the appointment of Dave Schmitz as president of Cubic Defense Applications (CDA). He succeeds Brad Feldmann, who was recently promoted to president and chief operating officer of Cubic.
"As president of CDA, Dave brings a solid track record of experience in defense systems," said Feldmann. "His extensive experience and leadership skills make Dave well-suited to help grow CDA's efforts globally. Schmitz is a seasoned executive with a proven track record in strategic planning and business management."
Most recently, he was vice president and general manager of Cobham Sensor Systems involved in technology applications supporting a variety of critical military platforms and systems. Schmitz received his bachelor's degree in applied mechanics from Harvard University, as well his master's degree in aeronautics and astronautics from Stanford University.
CDA and its affiliates are the world's leading provider of realistic air and ground combat training systems for national military and security forces. Its primary focus is to design, develop, manufacture, integrate, innovate, and sustain advanced technologies responsive to mission requirements of U.S. and allied forces. Infantry troops, aircrews, and security forces all draw upon the realism gained from using Cubic's training systems to help them effectively perform their mission. CDA is also a key supplier of communications and signal intelligence equipment, and information assurance solutions for cyber security.
About Cubic Corporation
Cubic Corporation is the parent company of three major business segments: Defense Systems, Mission Support Services and Transportation Systems. Cubic Defense Systems is a leading provider of realistic combat training systems, cyber technologies, asset tracking solutions, and defense electronics. Mission Support Services is a leading provider of training, operations, maintenance, technical and other support services to the U.S. and allied nations. Cubic Transportation Systems is a leading provider of automated fare collection systems and services for public transit authorities. For more information about Cubic, see the company's web site at http://www.cubic.com.