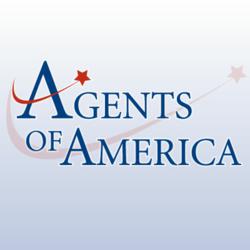 "In the time that I have gotten to know Curt" Angelo says, "I have been extremely impressed by his commitment to education and to helping protect themselves from E&O Litigation. His 25 years dealing with Agents E&O certainly puts him in a class by
Las Vegas, Nevada (PRWEB) March 28, 2013
Angelo J. Gioia, founder of Agents of America and Curtis M. Pearsall, CPCU, noted E&O expert, are proud to announce the formation of the Agents of America Learning Center. The Learning Center will be focused on providing high quality education dealing with Agents & Brokers E&O loss prevention. The AOA Learning Center will be converting their existing education material into a variety of media to help agents manage their E&O exposure. "We currently have over 1,500 articles from many of the top experts in the United States" Curt says, "In addition, we have the solid material from "Book One" of the series A Comprehensive Guide to Avoiding E&O Claims and by July 1, we will be releasing "Book Two" of the series. We are looking to take this material and customize it to a client's specific needs".
In the formation of the Agents of America Learning Center, Curt will handle the role of Executive Director and will work extensively with Angelo on course content and the delivery of the material in a media that both agents and carriers will find attractive and beneficial. The goal is to provide this quality material in a variety of approaches, including webinars (1-3 hours), newsletters, and weekly E&O Tips.
"In the time that I have gotten to know Curt" Angelo says, "I have been extremely impressed by his commitment to education and to helping protect themselves from E&O Litigation. His 25 years dealing with Agents E&O certainly puts him in a class by himself".
"This material, customized for each client, is ideal for virtually any organization in the insurance industry that is looking to differentiate themselves by providing a solid value added service to their customers", Curt stated. "Each client can purchase exactly what fits their organization the best."
Written by experts for today's insurance professional, Books One &Two addresses many of the issues that insurance agents and brokers encounter every day. These eBook represents a collaborative effort by many of the countries top E&O insurance attorneys and experts. They contained distinct chapters packed with practical cutting-edge risk management and loss control information.
AOA's Editorial Board for these eBook includes Minneapolis E&O defense attorney Britton Weimer of Jones Satre & Weimer PLLC; Professor Andrew Whitman of the University of Minnesota's Carlson School of Management; E&O insurance expert Curtis Pearsall of Pearsall Associates Inc.; Roy Little, President, CEO at Insurance Educational Association; and E&O defense attorney Matthew S. Marrone of Goldberg Segalla LLP. For additional information about the AOA Learning Center, contact Curtis at cpearsall(at)agentsofamerica(dot)org
About AgentsofAmerica.ORG
AgentsofAmerica.ORG is an Insurance Agent's Association and indispensable resource for news, products, services, education, and industry information throughout America. The organization's mission is to deliver the BEST people, products, information, and services to agents all designed to help them manage and grow their business and provide ongoing value to their clients. Our motto is "Bringing the BEST Together." AgentsofAmerica.ORG is offering a free membership to anyone interested in learning about the valuable benefits the new organization offers. All members are eligible for additional discounts and access to an extensive array of other membership programs. Visit http://www.agentsofamerica.org for more information.