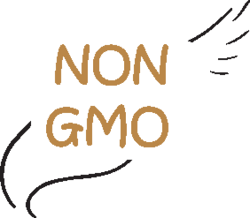 Denmark, WI (PRWEB) March 26, 2013
On March 21st Whole foods stores in many parts of the country released a statement that they refuse to sell Genetically Engineered Salmon to their customers. The news of Whole Food's decision, along with other retailers was made public through Motherjones.com. Almost Nuts, roasted soybean pioneers have been supporters of the Non-GMO project, and are committed to selling healthy, naturally growing products to their consumers. Additionally, Responsibletechnology.org recently reached out to its members and supporters to follow suit by urging the public to tell the FDA that these practices are unacceptable.
Almost Nuts Spokesman Darren Kornowske explains why genetically modified salmon are dangerous to humans and the environment:
"Every year many farmed salmon escape, disrupting the wild populations and taking away from resources, leaving an overall strain on the ecosystem. The approval of GE salmon would threaten the survival of wild salmon populations. Also, the FDA and fish farmers alike are completely unaware of what effects GE fish have on the human body, since salmon are the first organism to be tested and distributed."
The team at Almost Nuts urges the public to get involved and sign petitions against food stores carrying GE Salmon and GMO's.
For more information on GE Salmon and the harmful effects of GMO's follow the links below: